Smart, Safe & Sustainable
driving into the future
Wednesday, March 16, 2011 from 5:30-9 pm at Hotel du Vin Birmingham

Participants Flyer Presentations Video Birmingham Post
The latest advances in materials and designs for the automotive industry are being presented to an audience of academic and business experts at this dinner event.
A lively panel discussion is included in this event, which is offered with Birmingham Science City and The Lunar Society during the National Science & Engineering Week.
Scientists and engineers are invited to discuss their innovative ideas and strategies with legal and financial advisors and business experts active in the field.
Join in the discussions with leading figures, hear about the latest developments, obtain feedback on your plans and build new partnerships.
Speakers

Andrew Haggie is Senior Manager of the Materials Engineering Department at JaguarLandRover and will discuss new Product Development for all Jaguar and LandRover vehicles including material selection, validation, competitor benchmarking, quality improvements and new technology evaluation and implementation.
Bryn Richards, CEO of Aeristech Ltd, a technology start-up which recently raised £1 million, received the Wales Innovation Award and collaborates with Birmingham-based university and commercial enterprises, will present Aeristech's fullElectric turbocharger technology for lighter, more fuel efficient engines.

Kerry Kirwan from Warwick Manufacturing Group is building mobile phones, plastic car windows and the WorldFirst Formula 3 racing car from green materials, showing the public how engineering delivers great products in an era of sustainability.

Bruno Pollet from the University of Birmingham PEM Fuel Cell Research group is developing new electrocatalysts and Membrane Electrode Assemblies for hydrogen PEM fuel cells, designing low-cost high performance hydrogen fuel cell hybrid vehicles, and implementing a supply chain for their production.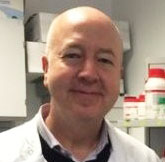 Barry Shrier is chairing and is the Chief Executive of Liberty Electric Cars, a business addressing climate change by designing zero-emission high performance cars including the luxury 4x4 E-Range.
Scientists and engineers wishing to present their business plans to a panel of expert advisors in a free, private consultation are encouraged to send in a 1-2 page executive summary.
Format
People will gather for refreshments from around 5:30pm.
A set of engaging short talks will begin at 6pm, followed by a panel discussion.
Food and drinks will be served, along with plenty of time for networking and discussion.
Private business plan sessions will be arranged in the afternoon.
Quotes from participants:
"I made some great contacts, one of whom has been in touch asking me for a demonstration of the technology I work with!"
"a great forum to highlight Birmingham's entrepreneurial technology businesses and for those involved in that community to share experiences and ideas"
"thoroughly enjoyable and interesting"
Tickets
Tickets are available at sciencecapital.eventbrite.com
Our events are open to all and include FREE admission for those presenting business plans.
Please sign up to our mailing list to receive information about future events.
Event Sponsors




Science City Research Alliance
Media Partner

Designated Charity