2012 Digital World Meeting
Networks, Nodes and Knowledge:
from enlightened individuals to smart cities
Wednesday 17 October from 5:30-9 pm at Hotel du Vin Birmingham
This inclusive event gives participants the opportunity to discuss the latest developments in computing, communications and Smart Cities, to build new connections between researchers, investors and business experts, and to debate the way forward as we seek to create more sustainable cities and innovative businesses.
Free GrowthAccelerator and business plan sessions precede the evening talks.
Speakers include

Mike Short, Vice President, Telefonica Europe (branded as O2), President of The Institution of Engineering and Technology from 2011-2012, and chair of the Steering Board for the TSB-supported ICT KTN since 2007, with a focus on European public policy that relates to innovation, bringing research and business together, as well as advanced mobile services and data applications including Mobile Learning, Smart Metering, Transport Telematics and Connected Healthcare.

Lean Doody is an Associate at Arup, and concentrates on the application of information and communications technology in urban developments. She leads work in Smart Cities, looking at how information technology and data impact how people use cities, with an emphasis on supporting new urban developments and sustainable cities including Birmingham.

Rick Robinson, Executive Architect at IBM's Software Group, is developing new solutions to exploit Cloud computing, the "Internet of Things" and Analytics; he will present "Disruptive Platforms for Smarter Cities". As an Honorary Fellow of the University of Warwick, Rick's interests include collaborative online supply chains and the application of analytics technology to complex healthcare datasets.
Vicky Sargent co-founded Boilerhouse in 1992, and works with public sector organisations including government departments, local authorities, the education sector, and trade and professional bodies by providing online and digital communications expertise. Boilerhouse also runs www.theinformationdaily.com (formerly eGov Monitor) an independent news analysis site, which informs thousands of UK and international policy and decision makers.

Raj Mack is Head of Digital Birmingham, which is a city-wide partnership made up of over 40 organisations from the private, public and third sectors, working together to exploit the economic and social benefits of digital technologies, and seeks to use technologies to deliver inclusive and local solutions to encourage and develop skills that will enable businesses and citizens to exploit the economic, environmental and social benefits of digital innovation.
Chaired by Councillor James McKay for a Green, Safe and Smart City
Business Plan Talks
Anthony Bradburn and Marc Seager on bubble(TM) card
Steve Priestnall on AppBall, a healthcare gaming device
Andrew Senior, Senior Properties GB
Dominic Cushnan, Mixed Reality Studio
Don Dhaliwal and Ian Weatherhogg, Refractiv
Context & Questions
ICT is expected to be a $3 Trillion industry by 2013 according to research company IDATE, but how ready are we for this Digital World?
What are the sources of innovation and future growth within the Information and Communications Technology (ICT) sector.
How can ICT deliver sustainable, economic cities?
How can information on personal use of waste, water, energy and transport best be delivered and acted on by consumers?
What scope for growth will there be when there are more phones than people?
What innovation challenges will emerge to assure 'Internet for all' and the 'Internet of things'?
How do we get the benefits of global research and development and economies of scale?
Is our quest for speed within the ICT sector hiding a need for better design and systems engineering?
Is demand being held back by a lack of local content and applications?
Panel discussion
Join in the debate with leading research and business experts following a set of engaging short talks, discuss new developments and present your view.
Present your plan
Obtain feedback on your business idea and explore new partnerships.
Scientists, engineers, start-ups and SMEs are invited to present their plans for a free private 45 minute consultation during the afternoon with a panel of legal, business, financial and investment advisors who are experienced in developing commercialisation strategies.
Pro-bono support is available to presenters from firms including FD Solutions, Marks & Clerk and Wragge & Co.
Places are limited. Contact us for details or to submit your 2 page summary.
Broadcast Video
Let us help you create a video that will raise your profile and broaden your impact.
Schedule
People will gather at 5:30pm for a canape and drinks reception, to view posters and exhibitor stands, and meet colleagues.
Talks begin at 6pm, and are followed by lively panel discussions. Dinner will be served from 8pm.
Location
Directions to Hotel du Vin at 25 Church Street, Birmingham B3 2NR, which is near to New Street (0.6 mi) and Snow Hill (0.1 mi) Stations.
Sponsorships
We offer affordable packages wiith a range of benefits including exhibitor space, inclusion in the business plan session, and complimentary passes.
Tickets
Tickets are available at sciencecapital.eventbrite.com.
Use discount code 'earlybird' for 15% off before Sept 15.
Our events are open to all and include free admissions for presenting a business plan, with our advisors provide pro bono follow-up consultations.
Please sign up to our mailing list to receive information about future events.
Supporters
Patron

Diamond Sponsor

Platinum Sponsor

Gold Sponsor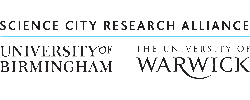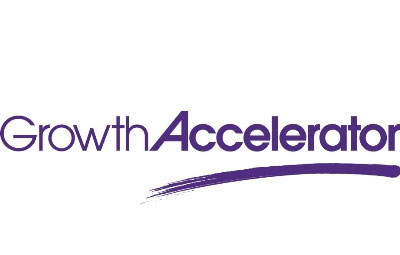 Silver Sponsor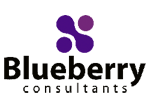 Bronze Sponsor