Innovative Healthcare 2013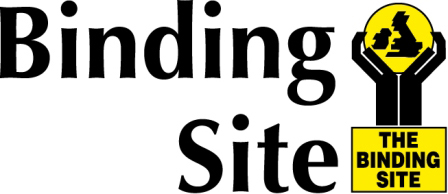 Wednesday 25 September 2013 from 5:30-9:30 pm at the Binding Site on 8 Calthorpe Rd Birmingham, West Midlands B15 1QT
This inclusive event gives participants the opportunity to discuss the latest developments in drug discovery and cancer research and to build new connections at a time when open innovation, collaboration and partnership are increasing vital for development of new therapies.
Join us for canapes & drinks from 5:30 pm, followed by engaging talks and lively discussion. Register now.
Speakers from 6-8pm

Helen Waterman is the Head of Marketing at The Binding Site Group Ltd. She worked previously at Myconostica as International Product Manager, at NHS Wirral as Business Manager - Corporate Affairs, and at Diagnostic Products Corporation as UK Marketing Manager. She obtained an MBA at the Open University, and a BSc in Biological Sciences from the University of Birmingham.

Charlie Craddock will provide an update on the £24 million Institute for Translational Medicine awarded through the Government's City Deal and a partnership between University Hospitals Birmingham and the University of Birmingham, and is being designed to provide a world class environment for interaction between clinical academics, triallists, stratified medicine teams, SMEs and the pharmaceutical sector.

Malcolm Skingle, Director, Academic European Liaison at GlaxoSmithKline, on how to compete on the international stage through collaboration. Malcolm is a passionate advocate for forming strong collaborations with the academic sector, and was awarded an Honorary Doctorate from the University of Birmingham and a Commander of the British Empire in the Queen's Birthday honours list for services to the pharmaceutical industry.

Sanj Kumar, Sr. Vice President and General Manager at DiscoveRx, on taking new technologies from inception to market. His experience in the life sciences spans setting up operations for Pharmacia Biotech, bringing Biacore technology to market, and growing the European reach of DiscoveRx, which develops assays to accelerate drug discovery research.

Jo Morris has been invited to speak about her research on breast cancer genetics, including the predisposition gene BRCA1. She is a Senior Lecturer at the School of Cancer Sciences at the University of Birmingham, where she leads the Cancer Predisposition Pathways Laboratory. Her lab was recently awarded 'Research Team of the Year' by the Breast Cancer Campaign Breast Cancer.

Andy Pitt, Professor in Pharmaceutical Chemistry & Chemical Biology at Aston University, former Director of the Sir Henry Wellcome Functional Genomics Facility at the University of Glasgow, and developer of the Molecular Nose. He will present on how targets are identified and how therapies are validated by post genomic technologies that map changes in genes, proteins and metabolites during disease progression and intervention.

Peter Sadler, Professor in Chemistry at the University of Warwick, on "Innovative Precious Metal Cancer Therapy". Peter is a Fellow of the Royal Society of Edinburgh and the Royal Society of London, and focuses on the chemistry of metals in medicine, interactions with RNA, DNA and proteins, the design of novel therapeutic agents, and industrial and international interdisciplinary collaborations.
Talks will be followed by a panel discussion. Join the debate, discuss new developments and present your view.
Contact us if you have suggestions for speakers or would like to support this event.
Present your plan
Dr Defang Ouyang, Aston University

Omar Saeed, MyLabStock
are presenting plans at this event.
Interested in starting a business, protecting your valuable ideas, or commercialising your work? We offer a neutral venue for you to present your plan in a private discussion with experts who know the sector and offer independent advice to help individuals looking to launch a new companies or develop new products or services. Bring your questions and obtain constructive feedback, new business partners or networks of support.
Scientists, clinicans, start-ups and SMEs are all invited to present their plans, whether early or late stage, for a consultation during the afternoon. You'll meet with a small panel of selected legal, business, financial and investment advisors who are experienced in developing commercialisation strategies. This is no dragon's den, there is no pressure of investment on the table, just supportive advice from experts who have been there before and are sharing their expertise.
Pro-bono support is available to presenters from firms including FD Solutions, Quarto Perspective, Wragge & Co and Marks & Clerk which has recently published a report on the intellectual property landscape for the Life Sciences.
Prizes of up to £250 are available to be won by the most impressive teams giving the best plans and presentations.
Places are limited, so please register below soon to secure your place.
Schedule
People will gather at 5:30pm for a canape and drinks reception, to view posters and exhibitor stands, and meet colleagues.
Talks begin at 6pm, and are followed by lively panel discussions. Dinner will be served from 8-9:30pm.
The business plan session is being held from 3-5pm.
Directions
The Binding Site is located at 8 Calthorpe Road Edgbaston Birmingham B15 1QT. Parking is available on site.
Context
We will focus on how academics, clinicians, biotech and pharmaceutical companies complement each other and can drive drug discovery forward through collaboration and partnering, with participants being invited to present their disruptive technologies and plans.
Pharmaceutical companies are increasingly concentrating on core activities, with R&D being outsourced, temporary partnerships embraced and intellectual property shared. This presents great opportunities for those willing to work together.
Companies themselves are changing shape, re-prioritizing and streamlining. This is the time to develop efficient business models and foster new partnerships. Those who can deliver unique ways to discover targeted therapies rapidly, diagnosis conditions accurately, and monitor patients more effectively will be best placed to contribute to the reinvention of the pharmaceutical industry and healthcare system.
Made in the Midlands
A brief history of drug discovery in the Midlands as we plan for the future:
The age of modern therapeutics was initiated by Lunar Society members including William Withering, who worked at Birmingham General Hospital and in 1785 published the extraction of the foxglove ingredient which continues to be used today to treat heart conditions.
University of Birmingham student John Vane became an English pharmacologist, and was awarded the Nobel Prize for discoveries concerning prostaglandins. Chris McGuigan obtained a PhD in Anticancer Drug Design, and invented novel drug candidates for shingles, hepatitis C and pancreatic cancer which were key drivers behind the $2.5 billion buyout of Inhibitex by Bristol Myers Squibb in 2012. Sir Paul Nurse graduated from Birmingham in 1970, led the formation of Cancer Research UK, and won a Nobel Prize for Physiology or Medicine. The Binding Site was established by Professor Jo Bradwell, Professor of Medicine, it now employs 350 people in Edgbaston and distributes diagnostic tests globally.
The University Hospitals Birmingham and University of Birmingham initiated a national Therapy Acceleration Programme in haemato-oncology. Under the leadership of Professor Charles Craddock the Centre for Clinical Haematology catalyses the creation of 130 new jobs in the region, leveraging over £15 million free drugs. CureLeukaemia brings new treatments to patients by supporting nurses throughout the region.
Warwick University researcher Dr David Fox developed clinical candidates for inflammatory diseases including asthma, and rights to a lead compound (FX125L) were acquired by Boehringer Ingelheim in 2012.
Aston University researchers led by Professor Malcolm Stevens developed temozolomide, which is used to treat patients with glioblastoma, and generates worldwide sales of $1 billion. Dr John Slack spun out Aston Molecules which was acquired by OSI Pharmaceuticals for its combinatorial chemistry technology to optimize drug leads, and led the development of Tarceva which is used to treat lung cancer.
Growing Business?
Interested in making a difference by getting your ideas to market?
Before the keynote speakers event we offer a business plan session from 3-5pm where you are invited to present your ideas and plans (any sector, early or late stage) in private to experts and receive free advice.
Academics, directors of small companies and start-ups give short (1 or 5 minute) presentations followed by a round-table discussion and 1-2-1 feedback.
Professional advisors provide pro bono follow-up consultations to help you get your ideas off the ground.
Register here. It's free, and cash prizes of up to £250 are available to be won.
Charity of the Event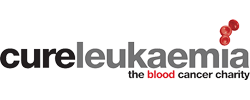 We bring pioneering drug and transplant treatments to blood cancer patients.
Your donation will support nurses and provide more leukaemia patients with access to potentially life-saving treatment.
Event Partners