Global Health 2013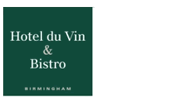 Rise of the Resistance Programme Participants
13 November from 5:30-9:30 pm at Hotel du VinBirmingham, B3 2NR
This inclusive event gives participants the opportunity to learn about and discuss the latest advances for combating pathogenic bacteria, and to build new collaborations and partnerships to design new antibiotics and systems to track and limit the spread of infectious diseases.
Join us for canapes & drinks from 5:30 pm, a set of engaging talks and lively discussion, followed by dinner with plenty of opportunity for networking.
Speakers

Laura Piddock Professor of Microbiology and Deputy Director of the Institute of Microbiology and Infection at the University of Birmingham, and the Director of Antibiotic Action and BSAC Chair in Public Engagement on on Antibiotic resistance - a UK and global perspective.

Peter Hawkey Professor of Public Health Microbiology, University of Birmingham and Consultant and Lead Public Health Microbiologist for the Midlands at HEFT 'Antibiotic resistance: What's in store for patients and how do we help?'.

Jason Clark Chief Technology Officer of Novolytics will present on utilising nature's own natural antidote, bacteriophages, to treat contagious bacteria. He obtained a PhD in microbiology from the University of Edinburgh, and founded BigDNA Limited. Novolytics is a spin-out from the University of Warwick, and has partnered with Cobra Biologics Ltd to capitalise on their recent breakthrough in the development of phage products for "superbugs" including MRSA.



Mark Pallen is Professor of Microbial Genomics at the University of Warwick, and aims to understand bacterial pathogens and complex microbial communities in order to improve human health and well-being. His team sequences the genomes of microbes, and develops tools to tackle those that contaminate the food chain or represent emerging threats due to bioterrorism and the spread of hospital pathogens and multi-drug resistance.

Peter Lambert is the Professor of Microbial Chemistry at Aston University, and specialises in the diagnosis and treatment of infectious diseases, bacterial adhesion and colonisation, and the mechanisms of antibiotics and resistance. He will present "germinate exterminate", a strategy that uses specific agents to trigger germination of spores of C. difficile, allowing effective decontamination in healthcare settings.
Session Chairs

Nigel Brown President of the Society for General Microbiology, and the Chair of Board and Trustee Director of The Genome Analysis Centre. Previously he was Head of the College of Science and Engineering at the University of Edinburgh, and Director of Science and Technology at the Biotechnology and Biological Sciences Research Council, and Professor at the University of Birmingham.

Ian Henderson is Professor of Microbial Biology in the College of Medical and Dental Sciences at the University of Birmingham, where he leads the Institute of Microbiology and Infection.

Talks will be followed by a lively panel discussion, join the debate, discuss new developments, present your view, and help to build a consensus as we look to forge a path to work together.
Contact us if you have suggestions for speakers or would like to support this event.
Business Plans
Stanislav Kolpakov, Aston Institute of Photonic Technologies

Andrew Davies, CEO of STI Pharmacuticals Ltd

Anoop Kumar Jain, Managing Director of Mars Flexible Packaging Europe Limited
are presenting business plans at this event.
Scientists, clinicians, start-ups and SMEs are invited to present their plans at Science Capital events for a free private consultation during the afternoon with a panel of legal, business, financial and investment advisors who are experienced in developing commercialisation strategies.
Pro-bono support is available to presenters from firms including FD Solutions, HGF, Quarto Perspective and Wragge & Co.
Prizes of up to £250 are available to the most impressive teams giving the best plans and presentations. Places are limited. Register below soon to secure your place.
Schedule
People will gather at Hotel du Vin Birmingham, B3 2NR at 5:30pm for a canape and drinks reception, to view posters and exhibitor stands, and meet colleagues.
Talks begin at 6pm, and are followed by lively panel discussions. Dinner will be served from 8-9:30pm.
The business plan session and interviews are being held from 3-5pm.
Context
We will focus on how academics, clinicians, universities, the NHS, biotech and pharmaceutical companies can work together to develop new drugs for emerging bacterial and viral threats through collaboration and partnership, with participants being invited to present their disruptive technologies and plans.
The challenge we face is highlighted by Dame Sally Davies, England's chief medical officer:
Dame Sally says "If we don't take action, then we may all be back in an almost 19th Century environment where infections kill us as a result of routine operations. We won't be able to do a lot of our cancer treatments or organ transplants."
"We haven't had a new class of antibiotics since the late 80s and there are very few antibiotics in the pipeline of the big pharmaceutical companies that develop and make drugs"
Science Ministers from the G8 including David Willetts are prioritizing concerted action to support the development of new antimicrobial agents and interventions to treat microbial infection, to improve early diagnosis of antimicrobial resistant infections and improve treatment efficacy, and to support international cooperation and sharing of surveillance data.
Partnerships between academics, clinical researchers, pharmaceutical and biotech companies are critically important to achieve these goals, and will be explored, with the Innovative Medicines Initiative are emerging to promote the development of new agents.
To contribute to the effort, Warwick Medical School has established a new £4 million pound Division of Microbiology and Infection, a new research community of around 20 staff and postgraduate students. Professor Peter Winstanley, Dean of WMS, said "I am thrilled to see this coming to life. The importance of microbiology and infection cannot be over-emphasized. Diseases like malaria, AIDS and tuberculosis stalk the planet, while even in developed countries, pathogens all too often contaminate our food or infect vulnerable patients in our hospitals... my aim is for the new Division is to catalyze links with other key regional, national and global stake-holders, including the health services, industry, government and NGOs."
The University of Birmingham recently launched the Institute of Microbiology and Infection (IMI), which brings together microbiologists, immunologists, biochemists and chemists, with expertise in next generation sequencing, genomics, proteomics, molecular and structural biology, biotechnology and modelling, and a focus on fighting infection and the rise of antibiotic resistance
Growing Business?
Interested in making a difference by getting your ideas to market?
Before the keynote speakers event we offer a business plan session from 3-5pm where you are invited to present your ideas and plans (any sector, early or late stage) in private to experts and receive free advice.
Academics, directors of small companies and start-ups give short (1 or 5 minute) presentations followed by a round-table discussion and 1-2-1 feedback.
Professional advisors provide pro bono follow-up consultations to help you get your ideas off the ground.
Register here. It's free to pitch, and cash prizes of up to £250 are available to be won.
Charity of the Event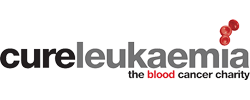 We bring pioneering drug and transplant treatments to blood cancer patients.
Your donation will support nurses and provide more leukaemia patients with access to potentially life-saving treatment.
Event Partners