Innovative Healthcare
From Molecular to Cellular Therapeutics
at the Binding Site, Edgbaston, Birmingham, 8 Calthorpe Road, B15 1QT, UK

Tuesday 11 October 2016 including:
Evening talks and lively panel discussion
Business plan pitching from 3-5pm
as well as drinks reception, dinner & networking.
Contact us if you have any questions or would like a special group rate.
Focus of the event
This event provides an open forum for debate and action on collaborative drug discovery. We focus diverse minds on major challenge including delivery of sustainable healthcare systems which demand provision of advanced and affordable diagnostics and therapeutics to millions of people affected by diseases including cancer.
Finding useful solutions to such complex issues requires working together in new ways as a multidisciplinary community focussed on critical patient needs. Integration of insights from the computational, life and physical sciences and social and economic spheres is needed and starts with developing mutual understanding and trust.
We welcome anyone interested in learning about and participating in our open discussion to help define the nature of the global problems we face and search for innovative solutions by working together.
Evening Speakers

Chas Bountra is the Professor of Translational Medicine in the Nuffield Department of Clinical Medicine at the University of Oxford, and advises government, charitable research funding bodies, and pharma drug discovery programmes. He was previously Vice President and Head of Biology at GlaxoSmithKline, and leads the Structural Genomics Consortium in the UK to develop small molecule inhibitors for novel targets for drug discovery.

Sam Butterworth invented Tagrisso (osimertinib, AZD9291), a 3rd generation targeted EGFR inhibitor approved by the FDA for treatment of late stage lung cancer. He has lectured in Medicinal Chemistry the universities of Birmingham and Manchester, and led high throughput screening and lead projects developing novel therapeutic agents at AstraZeneca.

Fedor Berditchevski leads a UK initiative studying inflammatory breast cancer, and discovered the partners of tetraspanin proteins within the cell membrane. He heads a research lab at the University of Birmingham School of Medical and Dental Sciences, and is focused on communication between cells in tumour microenvironment. He serves as a Scientific Advisor of Breast Cancer Now and its tissue bank.

Charlie Craddock initiated and established the Institute for Translational Medicine through the Government's City Deal and a partnership between University Hospitals Birmingham and the University of Birmingham, which provides a world class environment for interaction between clinical academics, triallists, stratified medicine teams and the pharmaceutical sector.

Colin Kenyon is a Research Fellow at the CSIR in South Africa, an Extraordinary Professor of Biochemistry at the University of Pretoria and an Honorary Visiting Professor at the University of York, England. He focuses on enzyme reaction mechanisms and rational design of anticancer drugs and new HIV vaccines, and patented new methods for developing kinase-selective drug molecules.
Darwin Matrix (2-4pm)
The Darwin Matrix provides a "predictive research for business innovation and education", and is designed to help teams create, collaborate, innovate and implement their ideas and plans. Register above.

John Rainford is Director of Rapid Innovation at the Birmingham City University, and teaches technology entrepreneurship and marketing at BCU and the University of Birmingham. He directs Strawberry Fields, and facilitates business transformation through innovation and critical analysis. He developed the Darwin Innovation Matrix and is a member of the Lunar Society Executive Committe and CISCO Global Network Academy Partner for Business Intelligence.
Event Organisers

Aysha Ali is studying chemistry and biotechnology as a PhD student in the Midlands Integrative Biosciences Training Partnership Doctorate scheme which links the universities of Warwick, Birmingham and Leicester, and is interning at Science Capital to organise meetings and write an accesible guidebook for anyone interested in running a Science Capital-style event.
Michael Overduin, founder of Science Capital, heads a lab at the University of Alberta focussing on the mechanisms of proteins involved in signaling and trafficking in cancer and bacterial cells. He established HWB-NMR (Henry Wellcome Building for Biomolecular NMR Spectroscopy) and is now leading NANUC, the Canadian national magnetic resonance centre. He set up the UK Drug Discovery Initiative, and is now developing DiscoveryLAB in Canada.
We welcome your suggestions for additional speakers as well as enquiries about organising or supporting this and future events.
Schedule
The main event starts at 5:30pm with a canape and drinks reception.
Talks begin at 6pm, and are followed by interactive panel discussion with the audience.
Dinner, dessert and coffee will be served from 8-9:30pm.
Business plans are pitched to our panel of experts from 3-5pm. You can register for this separately here.
John Rainford, Strawberry Fields Director, will lead an afternoon session on The Darwin Matrix, an app for guiding innovation which available from Apple.
Pitch your plan & win
Before the evening talks we offer an afternoon business plan session where you can present your business plan in private and receive free advice from a supportive panel of experts.
Academics, clinicians, and directors of small companies and start-ups give a short (1 or 5 minute) presentation followed by a round-table discussion and 1-1 feedback.
Professional advisors provide pro bono follow-up consultations to help you get your ideas off the ground.
The best plan and team wins £500.00.
Book your free pitching slot now
Sponsors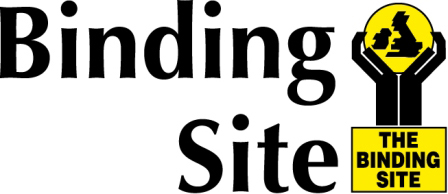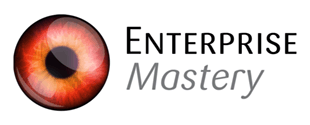 Charity of the Event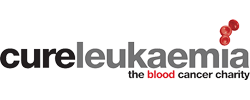 We bring pioneering drug and transplant treatments to blood cancer patients.
Your donation will support nurses and provide more leukaemia patients with access to potentially life-saving treatment.
Book of the Year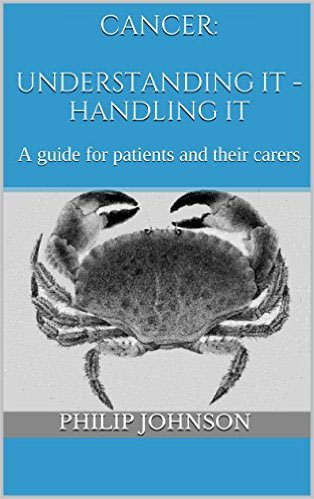 This highly recommended book is written for the cancer patient, and provides clarity on what is going on when cancer intrudes into your life. It is written by Philip Johnson, Professor of Translational Oncology at the University of Liverpool and The Clatterbridge Cancer Centre NHS Foundation Trust.