Upcoming Events
Crossing the bridge – to get widescale adoption of technology enabled care services in health and social care settings by WMAHSN at thestudio on January 25 (free)
Spinout success with talks by Nick Gostick, Julian Dennard, Jenny Atkinson and matt Kicks at BizzInn on Janusry 31 (free)
Global Sustainable Development: Climate Realism Lecture at The Oculus, Warwick University on February 19 (free)
EPS Distinguished Lecture by David Phillips at the University of Birmingham on March 6 (free)
Art & Science Festival at University of Birmingham from March 12-18 (free)
Visit and Lecture by IMechE to International Digital Laboratory Warwick Manufacturing Group on April 10 (free)
SMALP Meeting on Overcoming Bottlenecks in Membrane Biology with Tim Dafforn and Michael Overduin in Banff on April 11
Med-Tech Innovation Expo at Ricoh Arena, Coventry on April 25 (free)
Movers & Shakers: Huw Rhys Lewis, Urban Growth Company on Regenerating and Investing in the West Midlands at the Macdonald Burlington Hotel on May 3 (££)
Global Supply Chain Debate at WMG, University of Warwick on May 8
edie Live at NEC, Birmingham from May 22-23 (free)
COPD11 Conference at the International Convention Centre Birmingham June 20-21 (£££)
Subscribe for free news and listings (we respect your privacy).
List your local event
Tell us about what you are organising or simply tweet the title, place, date and link @sciencecapital. We value your efforts, and will let our thousands of members know.
Strategic Partners

Discovering and translating mechanisms of cancer, cardiovascular, neurological and infectious diseases

Bringing researchers and the public together to improve understanding, detection and treatment of cancer.
Former Home Secretary Jacqui Smith to head up historic Lunar Society
Focus investment on science and innovation says new report
Rick Robinson's manifesto on building a smarter, fairer economy
Turning point: uncertain future as researchers leave UK, head to Canada
Participants say
"a great forum to highlight Birmingham's entrepreneurial technology businesses and for those involved in that community to share experiences and ideas" - Jon
more feedback
Book of the Year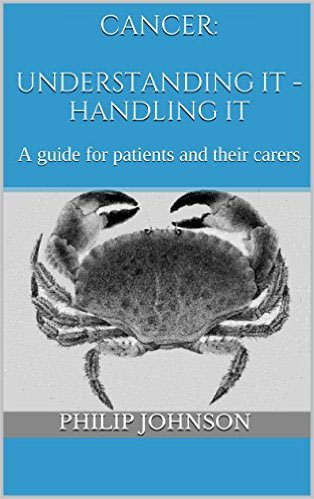 This highly recommended book is written for the cancer patient, and provides clarity on what is going on when cancer intrudes into your life. It is written by Philip Johnson, Professor of Translational Oncology at the University of Liverpool and The Clatterbridge Cancer Centre NHS Foundation Trust.