Welcome to the UK's Science Capital
Greater Birmingham is the UK's best destination for starting up or growing a company.
Over £400m is being invested to further enhance our infrastructure for R&D.
Our local Enterprise Zones include 26 sites that offer simplified planning, discounts on business rates, enhanced support, funding opportunities and superfast broadband.
We welcome you to discover what Birmingham and the West Midlands have to offer.
Upcoming Events
Café Scientifique by Nigel Watson on Searching for known unknowns at the Large Hadron Collider at the Jekyll and Hyde on March 3 (free)
European Structure and Investment Fund introductory roadshow with the GBSLEP on the Government's European Structural and Investment Funds at the Birmingham City Council House on March 4 (email to register)
EPS Distinguished Lecture on How to Live Beyond 100 Years? by Seeram Ramakrishna at the University of Birmingham on March 10 (free)
Adam Altman, Automatic Labs, Gunwant Dhadyalla, WMG, and Carl Pickering, JLR present at IoT Midlands meet-up at the University of Warwick on March 10
National Growth Exhibition & Conference featuring Penny Power OBE and Simon Coulson at Edgbaston Cricket Ground, on March 12 (free if booked in advance)
Investment Opportunities in the UK's Tech and Digital Media with Sue Summers, Mark Rowland, Steffan Aquarone, Andrea Dinnick, Guy Walker, Campbell Murray, Tom Rogers, Jean de Fougerolles at Mills & Reeve on March 12 (email)
Birmingham Digital Week: events across the city from 14 - 20 March
Maria Heckl on Engineering mathematics for a greener future at Keele University on March 16 (free)
Robin May presents The Human Zoo: the battle between Hosts and Pathogens at the University of Birmingham on March16 (free)
International Hydrogen and Fuel Cell Conference at The NEC on March 17 (£65/180)
EBRI bioenergy master class for West Midlands businesses at Aston University on March 17-18 (free)
Big Data in Cancer workshop by the Warwick Data Science Institute (WDSI) at the University of Warwick on March 18
North Worcestershire - The Right Environment for Business with GBSLEP deputy chair Steve Hollis and Lord Digby Jones at Avoncroft Museum, Bromsgrove on March 19
Istemi Demirag on Do Public Private Partnerships provide value for money for the taxpayers? at Keele University on March 23 (free)
Aston University Knowledge Transfer Showcase 2015: Networking & Exhibition of Knowledge Transfer Partnerships, Exchange Enterprise Networks and Collaborative R&D projects on March 25 (free)
Andrew Ellis, Professor of Photonics on Making light work of the internet: How photonics has powered the information revolution at Aston University on Apr 30 (free)
Insider Made in the Midlands Awards at the NEC Birmingham on May 20 (£)
Richard Crisp, Professor of Psychology on Adapting to Diversity at Aston University on May 20 (free)
Engineer Design and Innovation Show alongside the Subcon and Advanced Manufacturing Show at the NEC, Birmingham on June 2
Biomedical Science Congress at the ICC Birmingham on Sept 15 (£)
More speaker presentations and the resulting press.
Participants say
"a great forum to highlight Birmingham's entrepreneurial technology businesses and for those involved in that community to share experiences and ideas" - Jon
more feedback
Founding Partners


Winners of Science Capital's Business Plan Awards:
---
West Midlands must speak with one voice - Boris Johnson
---
Technology funder Mercia partners Birmingham universities to help start-ups
---
Warwick ranks 7th, Aston rises, and Coventry grows based on REF2014
---
Business Mentors wanted to help newly funded West Midlands entrepreneurs
---
Aston University's new medical school takes 'access' to a new level.
---
£11m government fund to drive low carbon technology development
---
Making electric vehicle production economically sustainable by David Bailey
---
£32m engineering hub led by Coventry University and Unipart takes shape
---
GBSLEP secures £357 million to fund 34 projects, with half going to life sciences
---
Contacts for funding:
European regional development support including West Midlands schemes.
SMART R&D grants for proof of market/concept/prototyping for SMEs
List of SME support schemes from BIS
Designated charity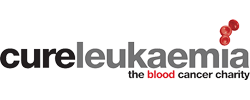 We bring pioneering drug and transplant treatments to blood cancer patients.
Your donation will support nurses and provide more leukaemia patients with access to potentially life-saving treatment.
Media Partners