Birmingham Year of Science Events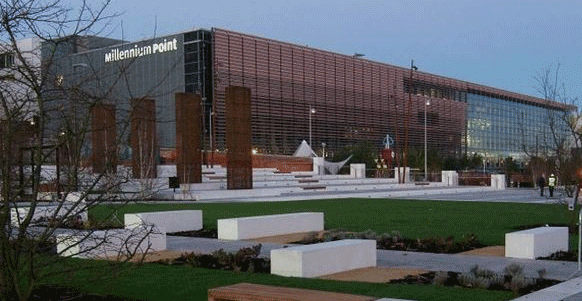 Low Carbon Meeting: From Partnership to Lift-off at Millennium Point onOctober 15with Hamid Mughal@RollsRoyce; Simon Brewerton@RDMGroup; Barry Shrier Liberty Electric Cars; Kevin Kendall @Adelan/Bham, Chairs: Julia King & Bjorn Birgisson @AstonUni.
---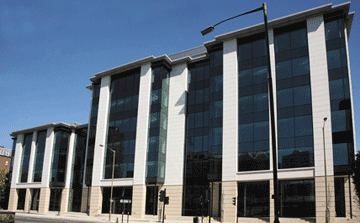 Innovative Healthcare Meeting From Design to Delivery on Sept 11 with Louise Leong @ABPI; Asif Ahmed@AstonUni; Chris Parker @WMAHSN;Charlie Craddock @UHB at the Binding Site
---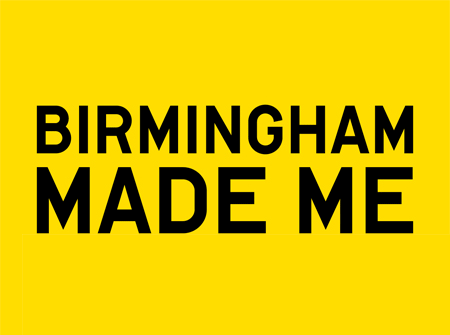 Digital World Meeting:Doing Business with Data on May 6 with Steffan Aquarone @Dropletpay; Caroline Beavon on data design;Robin Vickers @digilifesci; Vicky Sargent @Boilerhouse; Max Little @AstonUni & Andrew Mackenzieat Millennium Point
Invest in Birmingham
Birmingham is the UK's best destination for starting up a company, and over £400m is being invested to further enhance its infrastructure for research and development. Our Enterprise Zones include 26 sites that offer simplified planning, discounts on business rates, enhanced support and funding opportunities as well as superfast broadband. We welcome you to join us.
Upcoming Events
Lunar Society: Boulton & Watt Commemoration Lecture by Professor George Feiger at University of Aston on October 28 (free)
Midlands Black Country Manufacturing Breakfast in Wolverhampton on October 29 (free)
SMMT Open Forum including Hugh Dickerson, Head of Automotive, Google as well as JLR, Ford, Tata and Toyota leaders in Solihull on November 4
Innovation Lab: Connecting Creative & Digital SMEs to Sustainability & Low Carbon Opportunities at Faraday Wharf on November 4 (free)
EHI Live! Mini-conference on the The Future of Health Technology with Matthew Holt, Maneesh Juneja, Rohit Talwar at NEC Birmingham from November 4-5 (free)
Reigniting Regional Immunology Mechanisms of Immune Regulation conference at the University of Birmingham on Nov 5 (£0/20)
National Rail Conference - HS2 Not - if - But How at the ICC on November 5 (£150/295)
Attorney General Rt Hon Jeremy Wright QC MP speaks at The Lunar Society Annual Dinner at the Edgbaston Cricket Ground on November 7 (£48/55)
TedxBrum at the Library of Birmingham on November 8 (£90/40/30)
Metnet Conference with speakers including Andy Pag at the Ludlow Racecourse on November 11 (free)
Advanced Engineering UK 2014 at Birmingham NEC from November 11-12 (free)
Women-led business: Expand your horizons by UKTI West Midlands at Austin Court on November 13 (free)
Ironbridge Annual Lecture 2014 by Simon Thurley, English Heritage CE, argues that the value of the nation's heritage are bankrupt. Barber Institute on Nov 13 (free)
Birmingham Leaders: Kenneth Gregor, Jaguar Land Rover CFO at Shoosmiths on Nov 19 (£25/0)
Birmingham Made Me Design Expo and SmART Mart at Parkside, BCU from November 19 (free)
Sustrans Creative partnerships: promoting physical activity by stealth at the Heritage Motor Centre Motor Museum, Gaydon, Warwickshire on Nov 20 (£165/195)
Movers and Shakers: Developing the West Midlands with Nathan Cornish, Urban Splash; Andy Robinson, Seven Capital; Waheed Nazir, Birmingham City Council and Alan Charters, Aston University at Macdonald Burlington Hotel on Nov 28 (£54)
MIA 9th International Low Carbon Racing Conference at the NEC Birmingham on January 7
More speaker presentations and the resulting press.
Founding Partners


Winners of recent Science Capital Business Plan Awards:
---
£11m government fund to drive low carbon technology development
---
Making electric vehicle production economically sustainable by David Bailey
---
£32m engineering hub led by Coventry University and Unipart takes shape
---
GBSLEP secures £357 million to fund 34 projects, with half going to life sciences
---
Pertemps founder and ex-Villa chief back new medical school in Aston University
---
Low carbon aerospace funding unveiled
---
OBE awards for our speakers Hamid Mughal and Nigel Brown
---
Contacts for funding:
European regional development support including West Midlands schemes.
SMART R&D grants for proof of market/concept/prototyping for SMEs
List of SME support schemes from BIS
Participants say
"a great forum to highlight Birmingham's entrepreneurial technology businesses and for those involved in that community to share experiences and ideas" - Jon
more feedback
Designated charity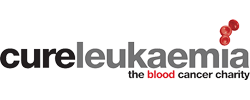 We bring pioneering drug and transplant treatments to blood cancer patients.
Your donation will support nurses and provide more leukaemia patients with access to potentially life-saving treatment.
Media Partners