Welcome to the UK's Science Capital
is the UK's best destination for starting up or growing a company.
is investing over £400m to further enhance our infrastructure for R&D.
Our local Enterprise Zones include 26 sites that offer simplified planning, discounts on business rates, enhanced support, funding opportunities and superfast broadband.
We welcome you to discover what Birmingham and the West Midlands have to offer.
Upcoming Events
Café Scientifique: Ellie Blakelock and Pieta Greaves, Birmingham Museums on the Staffordshire Hoard at Pure Bar on August 4 (free)
Join Worcestershire Innovation Wednesday with UKTI at Qinetic focussed on International Trade Opportunities on August 19 (free)
50th International Universities Power Engineering Conference (UPEC 2015) at Staffordshire University from Sept 1-4 (£££)
Lunar Society Boulton and Watt Lecture by Will Hutton at Aston University on September 2
Internet of Things (IoT) Midlands UK at WMG, University of Warwick on Sept 8
Biomedical Science Congress at the ICC Birmingham on September 15 (£)
In Collaboration: Arts and Science at the University of Birmingham on September 16
Access to Finance and keynote by Mark Hart of Aston Business School on The relationship between business finance and growth at Shrewsbury Town Football Club on September 17 (free to register)
International Gamification for Business Conference at Faraday Wharf on 21-22 Sept 2015
Aston Business Network talk by Jason Navon, co-founder of Clarity Comm, on Is social media the new channel for building brand equity? on September 23 (free)
Business Growth Show at the Edgbaston Cricket Club on September 30 (free)
ESRC Seminar: Product-Service Systems and the Servitization of Manufacturing at Aston University on October 7 (free)
Simon Stevens, Chief Executive, NHS England at the University of Birmingham on October 14 (free)
Let's talk about yours
Tell us about what you are doing and thinking. We value your thoughts and efforts about events in Greater Birmingham, the UK's best place to think and do different.
Participants say
"a great forum to highlight Birmingham's entrepreneurial technology businesses and for those involved in that community to share experiences and ideas" - Jon
more feedback
Founding Partners


Winners of Science Capital's Business Plan Awards:
---
Osbourne: Devolution of growth funding requires Boris Johnson-style mayor
---
Warwick & Coventry uni's jump to #6 and #15 nationally, according to Guardian
---
Aston University ranks first in UK for Accommodation Quality
---
Warwick one of the seven fastest rising young universities in the world
---
Technology funder Mercia partners Birmingham universities to help start-ups
---
University of Worcester is the Most Improved in the UK for Research
---
Warwick ranks 7th, Aston rises, and Coventry grows based on REF2014
Designated charity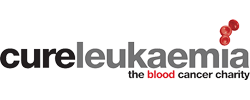 We bring pioneering drug and transplant treatments to blood cancer patients.
Your donation will support nurses and provide more leukaemia patients with access to potentially life-saving treatment.
Media Partner