Welcome to the UK's Science Capital
is the UK's best destination for starting up or growing a company.
is investing over £400m to further enhance our infrastructure for R&D.
Our local Enterprise Zones include 26 sites that offer simplified planning, discounts on business rates, enhanced support, funding opportunities and superfast broadband.
We welcome you to discover what Birmingham and the West Midlands have to offer.
Upcoming Events
Fuel Cell & Hydrogen Conference at Millennium Point from May 19-21 (£)
Dr Sally Hoban onHow The Lunar Society Shaped Birmingham by Birmingham's Hidden Spaces at the Nest Gallery on May 20 (free)
Insider Made in the Midlands Awards at the NEC Birmingham on May 20 (£)
Richard Crisp, Professor of Psychology on Adapting to Diversity at Aston University on May 20 (free)
Inaugural Lecture by Professor Kate Dunn on How long have you had this pain? Explorations of pain and time at Keele University on May 21 (free)
Medicines Optimisation Roadshow with NHSE and ABPI at West Bromwich Albion FC on May 28 (free)
Engineer Design and Innovation Show alongside the Subcon and Advanced Manufacturing Show at the NEC, Birmingham on June 2
Inaugural Lecture by Professor David Furness on Hearing under the microscope: a personal view at Keele University on June 2 (free)
Worcestershire Environmental and Energy EXPO at Morgan Motor Company, Malvern on June 2 (free)
Climate-KIC Supporting the transition to a low carbon economy
at Faraday Wharf on June 8 (free)
Why do good people do bad things at the University of Birmingham from June 8-9 (£545)
Science Capital AGM and Advisory Board Meeting in central Birmingham on June 9 [enquire]
Dale Murray, who introduced mobile top-ups to the UK, then became British Angel Investor of the Year, speaks at Faraday Wharf on June 11 (free)
Midlands Economic Forum A Digital Economy for the Future in Stoke-on-Trent on June 12th (free)
Birmingham Made Me Design Expo and Festival at Millennium Point and BCU (Parkside) from June 15-19 (free)
GBSLEP Annual Conference & AGM at Birmingham Town Hall on June 19 (free)
BSEEN business start-up boot camp in Birmingham from June 22 - 26 (free)
VenturefestWM (West Midlands) at the NEC on June 30 (free)
50th International Universities Power Engineering Conference (UPEC 2015) at Staffordshire University from Sept 1-4 (£££)
Biomedical Science Congress at the ICC Birmingham on September 15 (£)
Business Growth Show at the Edgbaston Cricket Club on September 30 (free)
More speaker presentations and the resulting press.
Participants say
"a great forum to highlight Birmingham's entrepreneurial technology businesses and for those involved in that community to share experiences and ideas" - Jon
more feedback
Founding Partners


Winners of Science Capital's Business Plan Awards:
---
Aston ranks first in UK for Accommodation Quality
---
Warwick one of the seven fastest rising young universities in the world
---
West Midlands must speak with one voice - Boris Johnson
---
Technology funder Mercia partners Birmingham universities to help start-ups
---
Warwick ranks 7th, Aston rises, and Coventry grows based on REF2014
Designated charity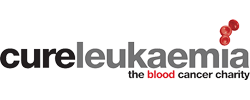 We bring pioneering drug and transplant treatments to blood cancer patients.
Your donation will support nurses and provide more leukaemia patients with access to potentially life-saving treatment.
Media Partner