Events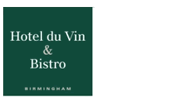 Wednesday November 13 pm.Speakers include Jason Clark@Novolytics, Peter Lambert@Aston and Mark Pallen@WarwickUniversity, Laura Piddock@Bham, Peter Hawkey @Heartlands, Ian Henderson@Bham and Nigel Brown@SGM.
GSK on partnership
Malcolm Skingle, Director of Academic Liaison for GlaxoSmithKline and Science Capital speaker on open innovation in drug discovery. From The Information Daily.
Also of interest
Health Insights on paperless NHS, patient controlled records, clinical portals, joint health & social care, telehealth and telecare at Villa Park, Birmingham on Nov 26 (free)
Anthony Burke, University of New South Wales, Australia on Security Cosmopolitanism: Case, Critiques, and Future at University of Birmingham on Dec 2
Cafe Scientifique by Anna Phillips University of Birmingham on Stress – how can Christmas make you ill? at The Jekyll and Hyde on Dec 3 (free)
Manufacturer Directors' Conference 2013 at the International Convention Centre in Birmingham from Dec 3-4 (££)
Helen Pattison But thinking makes it so: understanding the psychology of physical symptoms at Aston University on Dec 4 (free)
Inaugural Lecture by Paul Cooper, Professor of Oral Biology on The tooth, the whole tooth and nothing but at University of Birmingham on Dec 4 (free)
The Huxley Lecture Are Humans Automata by Chris Frith, Professor Emeritus at the Wellcome Trust Centre for Neuroimaging at University College London at University of Birmingham on Dec 4 (free)
Mobile Apps in Research Summit at the University of Birmingham on Dec 4 (free)
Rachel Hodge,HMRC and Robin Oxley, Partner of Marks & Clerk on Patent Box for your business and practical implications for your inventions and product lines, on Dec 5 at PwC Cornwall Court [contact Catherine] (free)
BlueBEAR conference on computational analysis and numerical modelling at the University of Birmingham School of Civil Engineering on Dec 16 (free)
Professor Sir Malcolm Grant, Chair of NHS England at University of Warwick on Feb 26
Richard Miller, President of Olin College of Engineering at University of Warwick on March 13
Birmingham Made Me Design Expo in early May 2014
Birmingham Conference focused on research into the education of health professionals at the University of Birmingham on May 22
---
Recent speakers
More speaker presentations and press coverage.
Working together
Partnerships to organise events together with like-minded people and organisations
Founding Partners


University of Warwick takes share of £350m to train tomorrow's engineers and scientists
---
Did Richard Nixon change the way people describe cancer?
---
Global Health 2013 Conference tackles antibiotic resistance: Stemming the tide of multi-drug resistant infections will require the development of groundbreaking new antibiotics
---
Providing open access tools and information to accelerate drug discovery
---
Innovation Birmingham receives green light for £800k from ERDF to develop health and low carbon clusters
---
Using precious metals to fight cancer
---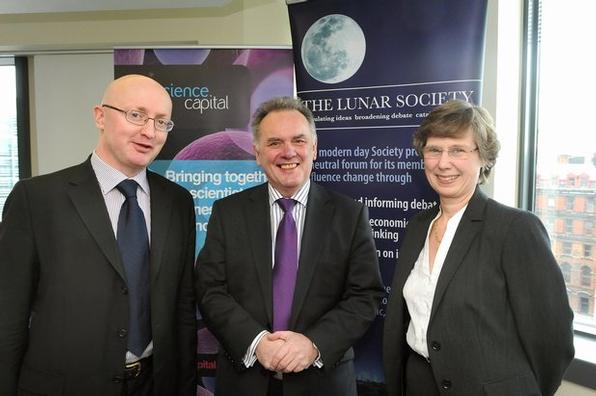 ---
Science Capital Business Plan Award Winners at Digital World 2013:
Deepak Pathak

, WeWana:Play

Radu Sora

, Polysemantic

Stuart Alexander, Lucidity Networks
---
Contacts to help get your ideas off the ground:
Technology and Innovation Futures West Midlands: covers 50% of the costs of industry specialists to examine and upgrade your existing technologies.
Business Development Programme run by GBSLEP for local SMEs offers £10k - £15k grants.
Innovation Network Grants provide £10k for a group of SMEs to collaborate in the region
SMART R&D grants for proof of market/concept/prototyping are available to single companies
List of SME support schemes from BIS
Participants say
"a great forum to highlight Birmingham's entrepreneurial technology businesses and for those involved in that community to share experiences and ideas" - Jon
more feedback
Designated charity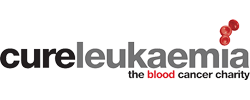 We bring pioneering drug and transplant treatments to blood cancer patients.
Your donation will support nurses and provide more leukaemia patients with access to potentially life-saving treatment.
Media Partners