Upcoming Events
Oliver Hart, Andrew E Furer Professor of Economics, Harvard University on Incomplete Contracts and Control at University of Warwick on May 17 (free)
Made in the Midlands Exhibition at Ricoh Arena on May 17 (free)
Funding your Sustainable Goals: Unleashing your Environmental Potential at the Shropshire Wildlife Trust on May 17
Lunar Society Discussion Dinner with Lord Best at Edgbaston Priory Club on May 18 (£)
Research Showcase in the Atrium, Queen Elizabeth Hospital, Birmingham on May 19 (free)
edie Live: the UK's destination event for sustainable business at the NEC from May 23-24 (free)
Securing the future of aerospace across the UK, a conference for LEPs and Devolved Administrations at Woodland Grange, Leamington Spa on May 25 (free)
Resilience of the UK Food System Workshop by the The Knowledge Transfer Network at the Conference Aston Meeting Suite on May 30 (free)
Inspiring Minds: Lunar Society event with Colin Diamond, CBE, Executive Director for Education, Birmingham City Council on June 6
GBSLEP Annual General Meeting on June 16
Venturefest West Midlands at the NEC on June 27 (free)
Aston Inaugural by Anthony Hilton on Adventures in Applied Microbiology at Aston University on June 29 (free)
International Workshop on Autonomous Remanufacturing at the University of Birmingham on July 4 (free)
International Conference on Women in Physics at the University of Birmingham from July 17-21 (£)
WMAHSN Celebration of Innovation Event and Awards at the Hilton Birmingham Metropole, NEC Birmingham on July 20 (£)
Creating Homes, Building Communities with Jennie Daly, Clive Skidmore, Angus Michie by Movers&Shakers at the Macdonald Burlington Hotel on September 13 (£)
Who's Developing the West Midlands by Movers&Shakers with Richard Pearce, TCN UK & Peter Ferrari, AshbyCapital at the Macdonald Burlington Hotel on November 10 (£)


(SUBSCRIBE for free quarterly news and listings, we respect your privacy).
List your local event
Tell us about what you are organising or simply tweet the title, place, date and link @sciencecapital. We value your efforts, and will let our thousands of members know.
Platinum Sponsor

Designated charity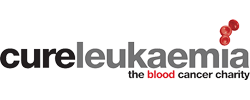 We bring pioneering drug and transplant treatments to blood cancer patients.
Your donation will support nurses and provide more leukaemia patients with access to potentially life-saving treatment.

Bringing researchers and the public together to improve understanding, detection and treatment of cancer.
Brexit is dawning and your input is vital
Leadership battle for Birmingham City Council comes out from behind closed doors, with a favorite emerging.
A bombshell lands this week. How long can Albert Bore last, and how should we react?
Birmingham has always been a place with buckets of potential, especially now. So what's holding it back?
Rick Robinson's manifesto on building a smarter, fairer economy
Turning point: uncertain future as researchers leave UK, head to Canada
Tap into Brand Birmingham to grow
Seven Midlands Universities link up
Birmingham needs a voice in BREXIT negotiations says John Clancy
Scientists say stay in EU to support science, innovation and jobs
Remain in the UK to grow and create jobs says UK car industry
Professor Craddock Awarded CBE
Participants say
"a great forum to highlight Birmingham's entrepreneurial technology businesses and for those involved in that community to share experiences and ideas" - Jon
more feedback
Book of the Year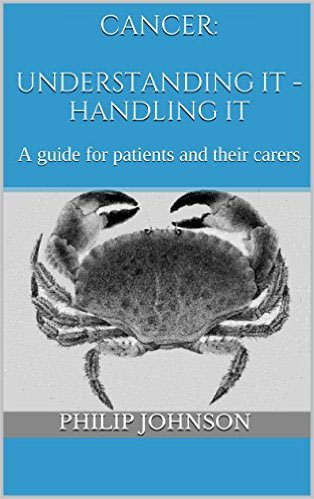 This highly recommended book is written for the cancer patient, and provides clarity on what is going on when cancer intrudes into your life. It is written by Philip Johnson, Professor of Translational Oncology at the University of Liverpool and The Clatterbridge Cancer Centre NHS Foundation Trust.