Welcome to the UK's Science Capital
England's best place to grow a company
investing over £400m in R&D infrastructure
offering 26 supportive sites in Enterprise Zones
Upcoming Events
Orthopaedic Implants - Manufacture and Emerging Technologies at Shrewsbury College on February 2
Ultraboost Project: The Future of the Internal Combustion Engine by IMechE talk at Worcester University on February 9 (free)
Movers & Shakers: The year ahead with Mark Rogers, Birmingham City Council and Pete Gladwell, Legal & General Property at Macdonald Burlington on February 11 (£57)
UK Robot Manipulation workshop by Jeremy Wyatt at Winterborne Gardens on February 11-12 (free)
Birmingham Business Exhibition at Holiday Inn Birmingham on February 17 (free)
Future Powertrain Conference with Advanced Propulsion Centre, Automotive Investment Organisation & Ricardo at National Motorcycle Museum, February 24-25
International Women's Day Conference on business with Google at Novotel, Street, Wolverhampton on March 11 (£25)
Big Bang UK Young Scientists & Engineers Fair at the NEC on March 16 (free)
Paul Kahn, President, Airbus Group speaks at the Midlands Aerospace Alliance conference at the Advanced Manufacturing Training Centre on 17 March (£250-350)
Disruptive Technologies in Healthcare by The Information Daily in Birmingham on April 6
Fiona Gillison, University of Bath, speaks on The Role of Health Psychology in fighting the Obesity Epidemic at Staffordshire University on April 7 {free)
Digital, Media, Sales & Marketing Expo with Google and Q & A Panel of experts at BCU Birmingham on May 6
Athula Sumathipala Inaugural Lecture on From Colombo to Keele: A journey to reduce the global health research divide at Keele University on May 16 (free)
EDIE Live Energy/Sustainability Conference at the NEC, Birmingham from May 17-18
Euro Global Summit and Expo on Biomass by the OMICS Group in Birmingham from August 1-3
(subscribe for free quarterly news and listings, we respect your privacy).
List your local event
Tell us about what you are organising or simply tweet the title, place, date and link @sciencecapital. We value your efforts, and will let our thousands of members know.
Science Capital Blog
Leadership battle for Birmingham City Council comes out from behind closed doors, with a favorite emerging.
A bombshell lands this week. How long can Albert Bore last, and how should we react?
Birmingham has always been a place with buckets of potential, especially now. So what's holding it back?
Professor Craddock Awarded CBE
---
Climate change limited to 2C in Paris
---
Warwick rises to #48 in world rankings
---
Osbourne: Devolution of growth funding requires Boris Johnson-style mayor
---
Warwick & Coventry uni's jump to #6 and #15 nationally, according to Guardian
Participants say
"a great forum to highlight Birmingham's entrepreneurial technology businesses and for those involved in that community to share experiences and ideas" - Jon
more feedback
Designated charity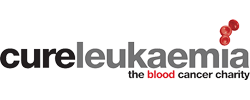 We bring pioneering drug and transplant treatments to blood cancer patients.
Your donation will support nurses and provide more leukaemia patients with access to potentially life-saving treatment.