Welcome to the UK's Science Capital
England's best place to grow a company
investing over £400m in R&D infrastructure
offering 26 supportive sites in Enterprise Zones
Upcoming Events
Cafe Scientific on Supracolloidal Chemical Engineering with Professor Stefan Bon from the Department of Chemistry at the University of Warwick on Oct 6 (free)
ESRC Seminar: Product-Service Systems and the Servitization of Manufacturing at Aston University on October 7 (free)
HS2 - A new High Speed line, fit for the 21st Century IMechE Lecture at Stafford College on October 7 (free)
Business Support and Funding Showcase and Launch of Greater Birmingham Growth Hub at the Hippodrome on October 7 (free)
Fits, Faints and Funny Turns at the Birmingham Medical Institute on October 7 (£25)
WMAHSN Health and Wealth Economic Summit at the Birmingham Botanical Gardens on October 13 (free)
Developing & Applying Hydrogen Technologies for Automotive Use IMechE talk from HORIBA MIRA at University of Warwick on October 13 (free)
Marks & Clerk Graduate Careers Open Day at Alpha Tower, Birmingham October 13
Solar Energy UK Conference at the NEC, Birmingham from October 13-15
Simon Stevens, Chief Executive, NHS England at the University of Birmingham on October 14 (free)
Automotive Industry SMMT Open Forum at Cranmore Park Conference Centre, Solihull on October 15 (free/£120)
e4f keynote speaker event with Geoff Ramm Marketing Guru at Faraday Wharf on October 15 (free)
Paul Faulkner, Greater Birmingham Chambers of Commerce, Richard Parker, PWC, Paul Swinney, Centre for Cities and John Mortimer speak at PWC on October 16
Heat Energy Discussion led by IMechE at Maplehouse, Birmingham on October 20
Inaugural Lecture by Professor Asif Ahmed on the The Risky Business of Pregnancy at Aston University on October 22 (free)
Mark Rogers Director of Economy at City Council at Birmingham Future on October 28 (£)
Lunar Society Annual Dinner with Andy Street at The Venue, Edgbaston on October 29, 2015 (£45-55)
JCB Global Products IMechE Lecture at Burton College on October 29 (free)
Innovation Workshop at University of Wolverhampton Science Park on November 3 (free)
Advanced Engineering UK group of events including Aero Engineering at the NEC from November 4-5 (free)
IChemE Global Awards in Birmingham on 5 November 2015
Global Supply Chain Debate on Putting the UK at the Heart of Global Supply Chains at WMG, University of Warwick from November 10-11 (£)
New technology in the aerospace supply chain at the Advanced Manufacturing Training Centre, Coventry on November 12
Made in the Midlands Manufacturing Show at PrideParkway, Derby on November 12 (free)
Lord Digby Jones with the Birmingham Breakfast Club at Hotel du Vin on November 18
Climate-KIC Innovator Catalyst on 'decarbonising buildings' at Faraday Wharf from November 18-24
UKOUG Technology Conference & Exhibition at the ICC Birmingham from December 7-9
Internet of Things meetup at University of Warwick on December 8
The Future of Work by The Information Daily in Birmingham on December 9
MedilinkWM Medical & Healthcare Business Awards at Malmaison Birmingham on January 14
Orthopaedic Implants - Manufacture and Emerging Technologies at Shrewsbury College on February 2
Disruptive Technologies in Healthcare by The Information Daily in Birmingham on April 6
List your event here
Tell us about what you are organising by tweeting the title, place, date and link @sciencecapital. We value your efforts, and will let our thousands of subscribers know.
Science Capital Blog
Birmingham has always been a place with buckets of potential, especially now. So what's holding it back?
Winners of Science Capital's Business Plan Awards:
---
Warwick rises to #48, Univ. Birmingham falls to #76 in world rankings
---
Osbourne: Devolution of growth funding requires Boris Johnson-style mayor
---
Warwick & Coventry uni's jump to #6 and #15 nationally, according to Guardian
---
Aston University ranks first in UK for Accommodation Quality
---
Warwick one of the seven fastest rising young universities in the world
---
Technology funder Mercia partners Birmingham universities to help start-ups
---
University of Worcester is the Most Improved in the UK for Research
Participants say
"a great forum to highlight Birmingham's entrepreneurial technology businesses and for those involved in that community to share experiences and ideas" - Jon
more feedback
Designated charity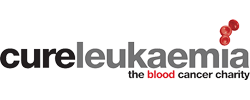 We bring pioneering drug and transplant treatments to blood cancer patients.
Your donation will support nurses and provide more leukaemia patients with access to potentially life-saving treatment.