2014 Events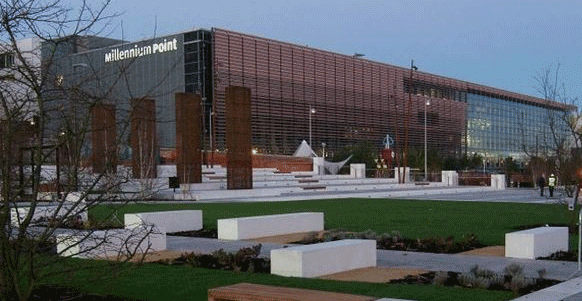 Digital World Meeting:Doing Business with Data on May 6 with Steffan Aquarone @Dropletpay; Caroline Beavon on data design; Robin Vickers @digilifesci; Vicky Sargent @Boilerhouse; Max Little @AstonUni & Andrew Mackenzie on Open Data. Free Business Plan Pitching (£2k in prizes) + Mazars Drop-in Clinic at Millennium Point during Big Data Week. Register Now
---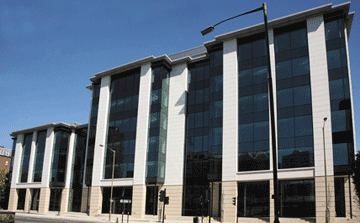 Drug Discovery Meeting From Design to Delivery on Sept 11 with speakers including Louise Leong @ABPI_UK; Chris Parker @WMAHSN & Asif Ahmed @AstonUni at the Binding Site during the British Science Festival. Register
---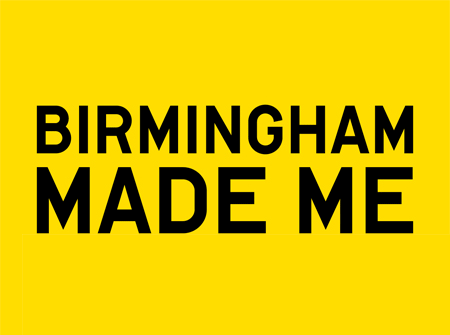 Low Carbon Meeting From Partnership to Lift-off on Oct 15 with Hamid Mughal @Rolls Royce, Kevin Kendall @UniBham at Millennium Point; chaired by Dame Julia King and Bjorn Birgisson @AstonUni and part of Birmingham Made Me Expo. Register
Feel free to nominate speakers here or contact us to sponsor.
Recent Events
Global Health: Rise of the Resistance with Jason Clark@Novolytics, Peter Lambert @Aston Mark Pallen@WarwickUniversity, Laura Piddock @Bham, Peter Hawkey @Heartlands, Ian Henderson @Bham Nigel Brown@SGM.
Laura Piddock speaks about how minimising the risk of developing resistant bacteria involves minimising the inappropriate use of antibiotics..
Also of interest
Benefit from a EUREKA moment: SME workshop at The Hive, Worcester on April 29 am (free)
Making Pharmaceuticals Seminar on sourcing, manufacturing, outsourcing and delivering pharmaceutical products at the NMM Exhibition Centre on April 29 (free)
Supply chain conference with Simon Moger, Jaguar Land Rover, Dr Andrew Mair, CEO - Midlands Aerospace Alliance, Jason Aldridge, Arrowsmith Engineering at RAF Cosford on Apr 30 (free)
Tax and Accounting Clinic for Innovative Companies by Peter Jelfs, Mazars at Millenium Point (Room MP381) from 3-5:30pm on May 6 (free)
Birmingham Made Me Jobs Fair with a Design Expo, Hacking the Future Workshop, and Ideas Studio at Parkside, BCU from May 6-9 (free)
UK Drug Discovery Initiative Meeting at HWB-NMR, Birmingham on May 7
Ben Neel Director of Research of the Princess Margaret Cancer Centre in Toronto speaks at the University of Birmingham on May 7 (free)
Lunar Society Food and our Future Panel Discussion with Chris Mould, Dr Adrian Phillips, Prof Liz Dowler on at the Nishkam Centre on May 14(free)
Royal College of Ophthalmologists Annual Congress at the ICC from May 20-22
Made in the Midlands Event at Wolverhampton Racecourse on May 22 (free/£75)
Birmingham Conference on research into the education of health professionals at the University of Birmingham on May 22
Professor Andrew Willmott on The Arctic Ocean; A Barometer And A Driver Of Climate Change at Keele University on June 3 (free)
MacLaren Memorial Lecture by Sir John Armitt, Chairman, Olympic Delivery Authority & National Express on Infrastructure for the future at Aston University on June 4 (free)
Lunar Society Dinner Discussion with Rt. Hon. Andrew Mitchell MP presenting on a Vision for Birmingham and its Economy at the Priory Edgbaston on June 19
Lunar Society: Commemoration of the Death of Joseph Chamberlain, a conference at the New Library on July 5
UK Science Park Association 30th Anniversary Summit with Rt Hon David Willetts chairing at the ICC from July 10-11 (£180)
British Science Festival in Birmingham from September 6 - 11
Birmingham Made Me Design Expo at Parkside, BCU from Oct 27-31 (free)
Lunar Society: Boulton & Watt Commemoration Lecture by Professor George Feiger at University of Aston on October 28
TedxBrum on November 8
Advanced Engineering UK 2014 at Birmingham NEC from November 11-12
---
Recent speakers
More speaker presentations and press coverage.
Working together
Partnerships to organise events together with like-minded people and organisations
Founding Partners


West Midlands health economy faces 'perfect storm of opportunity'
---
Why Big data is big business according to Experience Architect Andy Cowin
---
Works starts on £60m Rolls-Royce centre
---
West Midlands lands regional hub for tackling climate change
---
Birmingham named as UK's entrepreneurial start-up hotspot
---
OBE awards for our speakers Hamid Mughal and Nigel Brown
---
Coventry chosen as base for growth of the aerospace sector.
---
Birmingham Year of Science launched
---
Warwick Uni takes lion's share of £350m to train tomorrow's scientists
---
Did Richard Nixon change the way people describe cancer?
---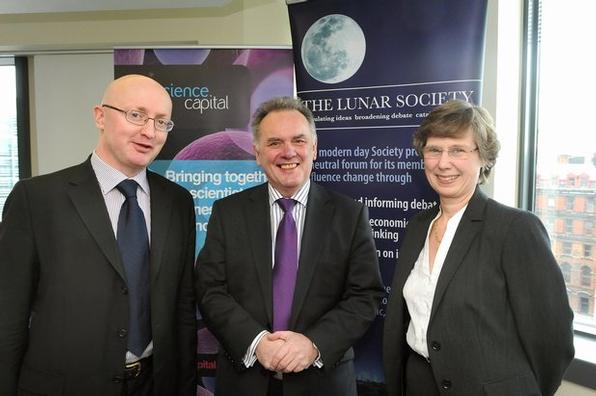 ---
Science Capital Business Plan Award Winners at Digital World 2013:
Deepak Pathak

, WeWana:Play

Radu Sora

, Polysemantic

Stuart Alexander, Lucidity Networks
---
Contacts to help get your ideas off the ground:
Technology and Innovation Futures West Midlands: covers 50% of the costs of industry specialists to examine and upgrade your existing technologies.
Business Development Programme run by GBSLEP for local SMEs offers £10k - £15k grants.
Innovation Network Grants provide £10k for a group of SMEs to collaborate in the region
SMART R&D grants for proof of market/concept/prototyping are available to single companies
List of SME support schemes from BIS
Participants say
"a great forum to highlight Birmingham's entrepreneurial technology businesses and for those involved in that community to share experiences and ideas" - Jon
more feedback
Designated charity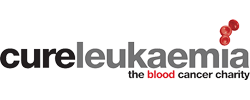 We bring pioneering drug and transplant treatments to blood cancer patients.
Your donation will support nurses and provide more leukaemia patients with access to potentially life-saving treatment.
Media Partners