Examples of those presenting plans

LoftZone is launching a revolutionary new product that helps homeowners to save on heating bills whilst opening up their loft as a safe, useable, clean storage space.
It is of interest to homeowners wishing to save money and upgrade their property, and to social housing providers who wish to make lofts safe to access and to reduce the carbon footprint of their properties. It is an ideal product for the Government's new "Green Deal", which Birmingham Council is leading in.
The LoftZone Raised Loft Floor is a system where you can quickly and easily provide a platform in your loft, above the insulation, to store your possessions on. The platform is strong enough to walk upon and, importantly, it protects the full Government-recommended depth of insulation (270mm) from being squashed by boards or boxes placed upon it – this is important as squashed insulation doesn't work so well, and won't save on heating bills and carbon as it's meant to. You don't even need to clear all your loft of your possessions first; you can build the platform in stages and place stored items on the platform as it goes along.
The product will be manufactured at two locations in the Midlands, in Oldbury (www.Metsec.com) and Rutland, safeguarding and creating local jobs.
The innovation is patented by a team of entrepreneurs and backed by Carbon Trust. The team came to a Science Capital event last year to pitch in 'Dragons Den style' to the meeting, and made some extremely useful contacts and feedback, which has helped them shape the product and business to the point where they are now.
---
Aceon Solar has revolutionised portable power with the launch of the worlds' first four pin socket solar docking station.
The company presented their business plan to an expert panel of advisors and investors at Science Capital event in 2011.
A clear marketing plan was formed and prototypes were produced to launch for the export market which will make us a successful international company. Already we have a project in Ghana for 1000pcs a month of the SolarSDS 300.
The SolarSDS™ models have been cleverly designed as a 'plug and play' free electric Solar Generator which enables the user to access free electricity on the go and is an ideal solution to power DC/low energy home lighting and electronic devices. These systems are designed to bring a low cost renewable energy solution that can help power devices by off-grid PV panels.
The SolarSDS 1000 features an internal sealed, non-spillable AGM (Absorbed Glass Mat) battery. This robust battery is tied to a power inverter that provides 1000 watts of power to its four grounded AC outlets and two 12v DC sockets. Multiple outlets give you the flexibility and convenience to operate several appliances at once, while the battery indicator monitors the battery charge level. Integrated to this is an iPod sound system with two speakers which can be charged via the USB charging point while an ultra-bright built-in LED Light provides extra light illumination. Our SolarSDS 300 features many of the SolarSDS1000 items but can power 300 instead of 1000 watts and has one AC socket and no iPod sound system.
Recharging can be safely and conveniently done from any 12v Solar Panel or from the AC mains charger. One of the key feature's is that you can add battery capacity by connecting external batteries through the DC rail to run appliances for longer periods.
---
Pengower Limited presented at the Digital World Event, showcasing their business to the Science Capital panel
Pengower deliver cloud-based solutions to organisations worldwide. Pengower has a proven Platform as a Service which offers power and flexibility to rapidly develop and deliver business applications over the internet.
Pengower seized the opportunity and attended the event which focused on the Digital World.
Referring to the panel of advisor's whom he presented to Dr Luke Mulekezi, Sales Director of Pengower Limited, commented: 'The panel offered great advice which was helpful in analysing our strategy for growth, they provided interesting insights into managing the business through a steep growth curve.'
The benefits of presenting to the Science Capital panel weren't just limited to the expert advise. Resulting from the event Pengower have sparked new business relationships, leading to a number of successful partnerships.
One partnership formed successfully involved the delivery of a business application solution for one of Birmingham's shopping centres. Subsequent meetings following on from the event have built strong working relationships, opening doors with a number of key partners.
---

Paul Chadwick discusses how helpful presenting at the Low Carbon event was to his Ergohome business
He said there were 3 main aspects to the event:
Dragons Den Pitch: A deadline to produce a considered pitch for an audience of real financiers. It was great to get heard and to be cross-examined in a professional and many faceted ways. The broad range of experienced perspectives gave honest and critical feedback on our product. We learnt during the afternoon about very practical aspects of getting our message across, additionally just how doubtful and testing funders can be about a new proposition.
The Media film clip was also a good challenge. Lights camera action, and then the retake and retake of a retake. We learnt how preparation of lines and bite size messages are critical to visual messaging.
The evening speaker list and heated discussions followed by networking was a great wind-down and opportunity to share views with people in a similar space.
Science Capital is a very rare "beast" that makes connections between commercial, academic and entrepreneurial elements so lacking in today's challenging economic environment. The paid-for nature of the event encourages "real" participants rather than an entourage of attendees and quango delegates that can come to dominate "free" events.
Ergohome went on to invest further in our business following the event and self-belief that followed it. See below:
Innovative UK Company solves housing and fuel poverty crisis with it's instant home
Last week Ergohome concluded energy tests during sub zero UK temperatures to prove that heating bills will be less than £250 per year.
Solving fuel poverty
U-Switch says the average UK household energy bill is now £1,293 a year. Ergohome residents are happy folk spending only 20% of the average UK bill, they don't have to turn down thermostats or abandon rooms in the winter months. Even when it's zero outside every room inside Ergohome is toasty warm. "Our business is different to most house builders because we stand by our promise to guarantee customers low heating bills"
Independent University tests
Ergohome has been tested in a comprehensive 3-year programme with the University of Birmingham. A pair of homes has been under continuous measurement on the campus in Edgbaston. Used by academics to evaluate innovative materials and model thermal performance. Incorporating online dashboards have shown that these units are more "spaceship than prefab".
---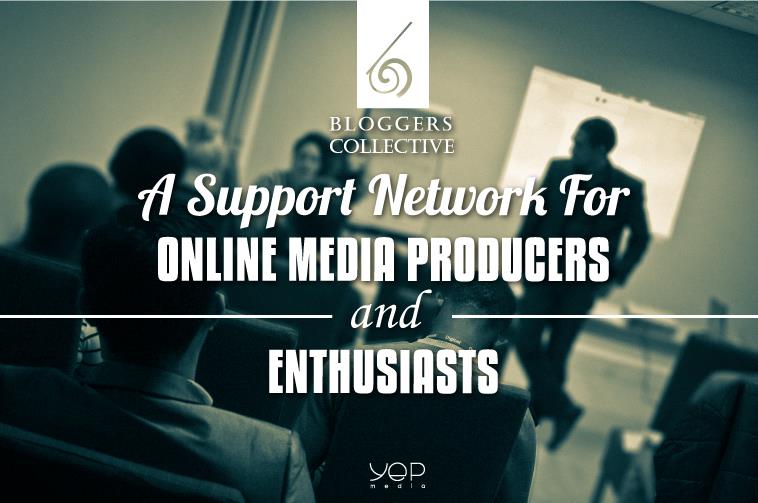 Young entrepreneurs pioneering in revolutionising the blogging scene in Birmingham
Three Birmingham City University graduates (Samantha Thodhlana. Daniel Blyden & Shantel Kadir); who started their company YEP Media in 2010 have gone on to accomplish many things throughout the last year, having presented at Science Capital's Digital World Event.
On the 23rd November 2011, they held their first Bloggers Collective event at The Small Business Centre. The first event was opened by local fashion bloggers; Lou Jones (http://thestylekaleidoscope.com) & Emily Snape (http://www.styleandgrit.com). Bloggers Collective sets to support and gauge online media content producers who want to do more with their online brands- be it a blog, business website or Video blog.
The initial event went down a treat and YEP Media arranged the second event, which was held at The Mac Birmingham on the 16th February 2012. They were joined by Caezar Al-Jassar founder of MobilePhoneNerd.com; another local entrepreneur changing the face of comparing mobile phone plans.
However, YEP Media's desire to engage the city and beyond to develop they way media content producers think and work is increasing. The fundamentals behind Bloggers Collective concept is to create groups of online media producers and therefore create a 'collective' which can influence the media, brands/organisations and how information is published. By creating collectives, online media producers have much more power to influence and support one another more effectively.
One of their major success stories has been starting an online site called 'Bonafide Supernova' which is a fashion & lifestyle based blog. Editor of that blog, Samantha Thodhlana (Director at YEP Media) managed to attend London Fashion Week and provide coverage for local events such as; Style Birmingham & Clothes Show.
It's set to be an even more exciting year for the YEP team, they are set to expand the Bloggers Collective concept and continue providing events/workshops across the city and beyond. There next event for Bloggers Collective will on the Thursday 29th March 2012, visit: www.yepmedia.co.uk for more details. Bonafide Supernova is also holding an event on Wednesday 21st March 2012 at The Studio Birmingham, titled 'Unleash Your Inner Supernova'; for more details for this event visit: http://bonafidesupernova.eventbrite.com
---
Testimonials
"As a result of connections made at the presentation we were able to refocus our business strategy towards engaging an international market through channel partners. In particular we are now in the process of finalising partnerships with 3 of the biggest tech companies in the world. We increased sales by 20% this year and look forward to another period of growth next year." - Penny
---
"Big news since presenting our business plan is that we were awarded a TSB grant of £103,000 to develop and build some pre production prototypes, the support from Science Capital was excellent; it is a 'great forum for like minded people involved in developing the future technologies that will underpin the growth of UKplc'." - Norm
---
"Science Capital, with its mix of specialist knowledge from its advisors, and media participation is a unique and excellent opportunity for small, innovative companies to get quick, thoughtful advice as well as the all important media presence. No other event holds this mix of insight and media exposure, which is a refreshingly American approach to help stimulate knowledge-based companies." - Kai
---
"The opportunity for clinicians to present to an expert panel who can direct them is very useful." - Heidi
---
"During the past 6 years we have brought something like £6.5m in investment into the region in terms of research grants. Having built research capacity we now want to create value, through spin-out or commercialisation with partners in industry. I presented a technology pitch to a group of experts you assembled. They were excellent: sharp and focussed, and they gave me really good, clear ideas as to how to move this forward. As part of the result we are now bidding for national and EU money to work with companies to create high-tech jobs in the region. We expect to raise another £2-20m in the next two years, to create partnerships with major companies and support startups." - Jerry