Local Business Accelerator Award Winner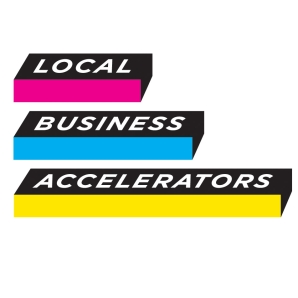 Science Capital has won a Local Business Accelerator Award from panel of industry experts and senior figures from BPM Media.
The award comes with a series of mentoring sessions and £11,000 worth of advertising in the Birmingham Post.
The award will be used to draw more people to events, which already sell-out and attract participants from across the West Midlands as well as Cambridge, London, Manchester and Oxford.
This has prompted a move to larger venues including Maple House and the Hippodrome, and growth of Science Capital's own business plan sessions.
More start-ups and academics will now be able to obtain free advice from Science Capital's panel of legal, financial and business experts from firms including Anthony Collins Solicitors, FD Solutions, Marks & Clerk and Wragge & Co.
The engagement of the public will be expanded through enhancing the videos taken of speakers about the major opportunities they are pursuing.
Most importantly, this award will allow us to help many more people by providing high quality networking, engaging talks, on-line content and accessible professional advice on how to commercialise their research, according to CEO Michael Oveduin.
Along with Directors Vernon Blackmore and Adam Maclean, the team presented their track record of running successful events since forming the social enterprise in 2010, with over 600 hundred scientists, engineers, investors and industry experts benefiting from new connections and business leads.
All are invited to the upcoming events in which industry, SME and academic leaders focus on fast moving changes in the automotive industry on March 14, and contrast the solar, wind and biomass forms of renewable energy on June 13.
There are many ways to get involved, whether by volunteering to present a talk, pitching your plan, providing mentoring, or simply learning about the latest developments in the region that could change your world.