Science Capital Meetings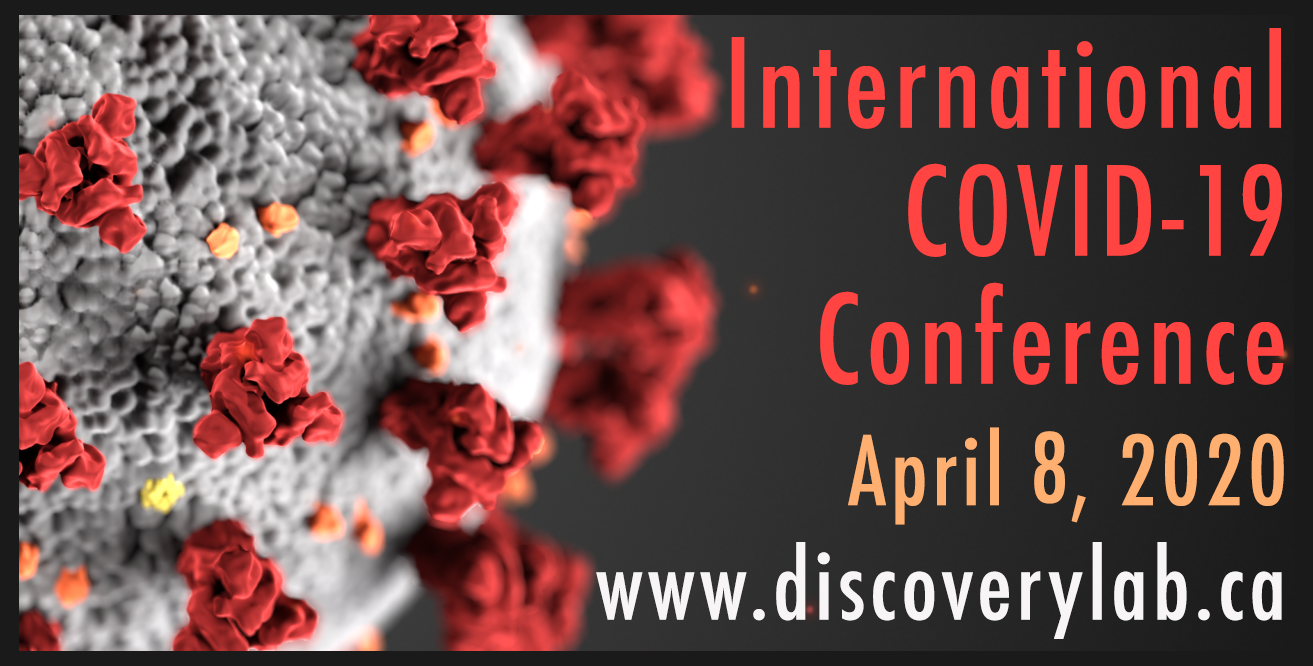 Register here for the International COVID-19 Conference #3 on April 8 from 3-6 pm GMT. Tickets are free for this Zoom webconference, which is co-hosted with DiscoveryLab.
We welcome developers of COVID-19 solutions including treatments, diagnostics and devices, as well as clinical scientists, business, investors, medical, government, legal, regulatory, manufacturing, marketing, distribution, biotech and pharma industry experts who wish to provide advice, contacts or support.
COVID-19 Meeting 2
Presenters at the International COVID-19 Conference #2 on April 1:
Epidemiology & Surveillance, chair: Michael Overduin
0:820 Markus Kirkilionis, University of Warwick: Mathematical Modelling in Epidemiology and Economy
08:40 Kevin Curran, Professor of Cyber Security, Ulster University
Medical Devices, chair: Kim Nguyen
09:00 Review agenda and introductions
09:15 Simon Park, University of Calgary: Biomedarmour: protection and monitoring for COVID-19 (need: business advisor)
09:30 Mathew Diggle, Clinical Microbiologist, Alberta Public Labs
09:45 John Ralston, Protxx: Identifying & quantifying neurological impairments in COVID-19 patients
10:00 Alessandro Biglioli, Elsius Biomedical: Extra Corporeal Membrane Oxygenation (ECMO)
10:15 Pierre Lemire, Kent Imaging
10:30 Gavin Oudit, PEARKO Therapeutics: Novel Therapies targeting ACE2 for Covid19
10:45 John Dennis, SolAeroMed: S1226 to treat Covid-19 related lower respiratory tract viral infection (need: investment)
11:00 Rakesh Bhat, Director of Laboratory Science, Applied Pharmaceutical Innovation: Antiviral discovery of nucleoside drugs and small molecules against viral polymerase, protease and Spike protein of SARS-CoV 2 (need: collaboration)
11:15 Robert Jay Rowen, MD, RowenSu Clinic: Ozone Therapy as a Plausible Inexpensive, Safe and Effective Solution to Coronavirus
11:45 Karsten Sauer, VP, Immunology, Repertoire Immune Systems
12:00 Dan Dalla-Londa, CEO, FluroTech: rapid COVID-19 diagnostic (need: investment + specific antibodies)
12:15 Mark Trifiro, McGill University: Plasmonic PCR: Rapid Point-of-Care COVID-19 Diagnostic Platform (need: financing)
12:45 Robert Mayall, Co-Founder, FREDsense Technologies Corp: Digitizing Biology as a Rapid Diagnostic Tool For COVID-19
13:00 Isaac Bogoch, Infectious Diseases physician and scientist, University of Toronto: Harnessing human mobility and surveillance data for disease forecasting to drive evidence-based public health policy during the COVID-19 epidemic (CIHR project)
13:15 Martin Percy, Unit9: CoronaSaver to train, test & certify that you know about coronavirus (need: finance)
Manufacturing & Distribution, chair: Cameron Smithers

13:30 Louis-Olivier Roy, OPTEL Group: 1) Public health platform/traceability of the evolution of the outbreak 2) Traceability of critical items (respirators, masks) including a partnership with De La Rue for Authentication of vaccines and pharma.
13:45 Barry Shrier, Founder, GIANT Health Events: International Trade Mission
14:15 Travis Dahl, Inkubate Packaging: Rapid scaling of liquid processing and bottling
14:30 Allen Crowley, Crowley Enterprises: External Ozone Disinfection
14:45 Trevor MacDonald, Crowdblink: Technology solution for COVID19 response
15:00 Horacio Bach, Adjunct Professor, University of British Columbia
15:15 Amir Nezhad, University of Calgary: BioAro (Home kits for COVID19 detection)
COVID-19 meeting 1
Presenters, Companies: Titles at our first COVID-19 Conference on March 25, 2020:
Devices
Peter Wood, mmHg: Redefining Blood Pressure Measurement
John Ralston, Protxx: Identifying & quantifying neurological impairments in COVID-19 patients
Alessandro Biglioli, Elsius Biomedical: Extra Corporeal Membrane Oxygenation (ECMO)
Abdullah Saleh, Metric Technologies: Simple low-cost automated bag-valve and COVID-19-rated ventilators
Martin Levermore, MDTi: Low-cost mechanical ventilator
Therapeutics
John Dennis, SolAeroMed: S1226 to treatment of Covid-19 related lower respiratory tract viral infection
John Lewis & Colin Coros, Entos Pharmaceuticals: Fusogenix DNA Vaccine Platform
Diagnostics
James Harynuk, TMIC: Rapid Metabolomics-based Viral Infection IDentification
Thomas Stachura, Pleasant Solutions: Cell phone-based COVID-19 sensor
Lynn McNeil, Chipcare: Point-of-care COVID-19 in vitro diagnostics platform
David Quail & Jeevesh Kapur, Medo.ai: Igniting Innovations In Ultrasound Imaging
Digital
Martin Percy, Unit9: CoronaSaver to train, test & certify that you know about coronavirus
Peter Silverstone, COMS: Centre for Online Mental health Support
Kevin Maloney, Safe Contact Solutions: Artificial Intelligence Monitoring for Hand Hygiene
Elena Dumitrascu, Terrahub: Business Continuity and Return to Work Based on Credential Link
Steve Lloyd, Technology Shops: CoronaHood
Distribution
Travis Dahl, Inkubate Packaging: Rapid scaling of liquid processing and bottling
Barry Shrier, Giant Health: Inbound Trade Mission
Teams are welcome to present a business plan in any field or stage to a panel of supportive legal, financial and entrepreneur advisors for free. Everyone is welcome to register to present and input in the discussion about how to better support innovation.
Science Capital 10th Year Anniversary Webconference
Those offering to present business plans at our April 28 webconference include:

Aia Malik, Commercial Development Manager, Lucideon, leading product strategy across the Healthcare business area, globally. Providing strategic direction and disseminating market intelligence to Lucideon's technical and commercial teams, as well as delivering commercial and technical training to teams. Previously Ambassador at STEMNET. Foundation Foundation degree in Biological Sciences from The University of Manchester and BSc from Staffordshire University.

Shireen Al-Sahab, Lecturer, European Laboratory Research & Innovation Group (ELRIG), is a leading not-for-profit organization that exists to provide outstanding scientific content to the life science community. The foundation of the organisation is based on the use and application of automation, robotics and instrumentation in life science laboratories.

Jo Morrison, Director of Digital Innovation and Research, Calvium, focusing on digital innovation and multidisciplinary collaboration, creating and delivering strategies and projects to maximise impact, accelerate growth and create rich customer experiences across a range of sectors - including the built environment, creative industries, culture and education.

Huayun Shi, ICURe ECR, University of Warwick, is pursuing her PhD in the Department of Chemistry with Dr. Peter Sadler and is collaborating with Dr. Cinzia Imberti. This team is developing agent that targets localised hypoxic tumours for treatme t of patients who fail to respond to surgery and chemotherapy.

Dr Luisa Orsini, Senior Lecturer in Biosystems and Environmental Change at the University of Birmingham and CEO of EnviSion, Environmental Biosequencing and Biocomputing, uses multidisciplinary science to understand evolutionary processes that enable freshwater communities to persist in the face of human impact. She applies engineering biology to translate fundamental science discoveries into practical applications, developing biotechnologies towards process-scale surface and wastewater decontamination as well as tools for the cost-effective and high throughput quantification of biodiversity to guide environment agencies and policy makers in conservation strategies.

Martin Levermore, CEO, Medical Devices Technology International Ltd (MDTi); Fellow, Royal Society of Arts, MBE for Services to West Midlands' Businesses; Chair, Birmingham Commonwealth Association Trade and Business group with Medilink WM; Visiting Professor for Health, Education and Life Science at Birmingham City University.

Asif Ahmed, Founder, MirZyme, a biopharmaceutical spin out company from Aston Medical School, focused on maternal and child health; Executive Dean of Aston Medical School and Pro-Vice-Chancellor at Aston University; Chair of Vascular Biology and 50th Anniversary Chair of Translational Medicine; Fellow of the Royal Society of Biology; previously Inaugural Gustav Born Chair of Vascular Biology and Assistant Principal for International Postdoctoral Training at the University of Edinburgh.

Bilel Khodjali, Doctor in Pharmacy; Sustainable Development Leader, and graduate of the MSc. Nanomedicine course at Swansea University Medical School, where he was Student Ambassador. He and his team have developed TrackMS, a first smart nano-device to monitor Multiple Sclerosis to help patients to do more, feel better, and live longer.

Mark Thompson, Managing Director, AceOn Group, started a company called Powerpacks UK Ltd to manufacture custom build battery packs, which was merged with a battery company called Allbatteries, gained International contacts from across the Globe and opened a 100% owned UK company in 2009 called Aceon Battery Technology Ltd (T/A AceOn Group), specialising in Solar & Battery Technology.

Steve Priestnall, Research Director, Movonix Ltd, responsible for the invention, design and development of a Health and Fitness device called MOVOBall that uses SMART Motion technology based on Mobile phone applications, Social Networking, Big Data and the Cloud Computing. UiPath Certified Business Analyst and Solutions Sales Director, ONQU Solutions.

Martin Percy, co-founder of TheOrangeHeart.com. Nominee for 'Tech For Good Entrepreneur 2020' in the Impact Awards. BAFTA-winning director of interactive films that teach lifesaving skills. Formal medical research shows his approach teaches CPR 29% better than traditional plastic dummy training - and 46% better than traditional school training. It's scalable, convenient and requires no new equipment. You just use your phone. TheOrangeHeart will apply this approach to 25 top skills. Everything from suicide prevention to stabbing. It will be the Netflix of survival training - where everyone in the world learns to save lives in a new way.

Tony Bartlett, Director Business Development, Nanoco Life Sciences, focused on strategic opportunities for health management and care providers through technology convergence and demand due to changing population demographics. Previously Managing Director, Tacit Bio Innovation Limited and Director, Europe, Business Development & Strategic Collaborations, SomaLogic

Steve Brett, co-Founder, E3 Compliance Training, using our knowledge from the games industry to create engaging and effective training by building training courses as games, engages people more effectively, increasing the level of information retained and reducing the amount of follow up work. Owner, Black Rock Marketing and previously Head of Marketing and Analytics at EightPixelsSquare.

Xiaohong Peng, Senior Lecturer with the Department of Electrical, Electronic and Power Engineering in the School of Engineering & Applied Science, Aston University; Head of the Adaptive Communications Networks Research Group and Head of Wireless Communications – 5G Research Group in Aston Institution of Photonic Technology.
Our meetings are intended to help innovators who are looking to commercialize new technologies and high value research products and services in any field.
You'll have the opportunity to meet with business, legal and financial advisors, network with colleagues, and present your plan. Those who typically pitch include academic researchers, clinical scientists, and directors of new ventures, spin outs or SMEs.
Presenters are asked to describe their unique edge, market leading position, team, intellectual property, business strategy, products/services to be developed, investment desired, timeframe for delivery, and any issues they'd like help with.
A short (5-10 min) presentation focused on their business plan is given to a panel of advisors in a closed (non-public, with no other teams) round table meeting. Constructive verbal and written feedback is given to the team to help them develop their plan, and contacts are shared for follow up meetings.
Business Advisors for the private business plan pitching sessions:

Beverley Nielsen is the Lib Dem candidate for West Midlands Mayor, and Associate Professor and Director at the IDEA Institute at Birmingham City University where she supported the growth of >45 new start-ups. She was the first female director of AGA Rangemaster plc, later becoming MD of its subsidiary, Fired Earth, worked at the CBI for over a decade, and was awarded Midlands Business Woman of the Year.

Martin Green, Founder and CEO of Blueberry Consultants, focusses on creation of new products and companies. He started programming on small microcomputers while at school, and after University established a game development company, ATD. Martin has been directly involved in the creation of three other start-up companies, and has been a director of two other UK technology companies.

Chris Moore, Partner, HGF, is a patent attorney covering engineering and chemical fields , with specialisations in aerospace and automotive technologies, green technology, medical devices, plastic electronics, ceramics, polymers, CVD and plasma deposition, fuel cells and analytical chemistry/instrumentation.

Jamie Elliott, Innovation Lead, West Midlands Combined Authority, coordinating innovation activities and linking different parts of the WMCA and wider partnership, working with the LEPs, Innovation Alliance for the West Midlands and Science parks. Previously Digital Innovation Manager, Areca Design and Founder, Vive Virtualities.

Richard Miner, Founder and Director of Enterprise FD, with experience with growing entrepreneurial business, finance raising, investment appraisal, identification of value drivers and exit planning. He is a member of the CMI and ICAEW and a Non Executive Director at The Dudley Group NHS Foundation Trust.

Geoffrey Beanland, with experience directing companies in healthcare and biotechnology markets, previously Chairman of Oxford Pharmacy Store, Polybiomed and Plasso Technology, Board member of Oxford Expression Technologies, held senior positions at Baxter International, Bristol Myers Squibb, Head of the Healthcare and Biotechnology Division, Scottish Development Agency.

Paul Heaven, Director, Jerroms Corporate Finance, providing corporate finance services for small to medium sized businesses in a diverse range of sectors. Founder/Director, Blue Sky Corporate Finance Ltd specialising in corporate finance consultancy for early stage enterprises. Member of the Regional Finance Forum representing the interests of the Business Angel Networks in the region. Board member of the Greater Birmingham and Solihull LEP.

Patrick Duxbury, Partner, Gowling WLG (UK) LLP. Specialises in all aspects of non-contentious intellectual property law in the life sciences sector. Transactions include several licensing and collaboration deals for biotech and pharmaceutical company clients such as BioXell, Cambridge Antibody Technology Group, Astex Therapeutics, Eisai, PanGenetics, Prosidion, The Wellcome Trust, Renovo and others.

Giles Brindley, Director, Enterprise Mastery, Coach and Facilitator (EMCC) in Strategy, Innovation & Sustainability, enabling high performing and high potential leaders in creative and innovation-led industries to tackle challenges in strategy, innovation and sustainability. Over the years Giles has worked with several hundred people: working one-to-one, in small groups and teams.
Speakers for a future Science Capital event to discuss how best to support innovation:

Liam Byrne, Labour's West Midlands mayoral candidate, MP for Birmingham Hodge Hill, Shadow Digital Minister, chair of the cross-party think tank on progressive economics, Inclusive Growth, board member of the Great Britain China Centre, governor of the Institute of Government, author of Dragons: Ten Entrepreneurs Who Built Britain and founder of a technology start-up.

Charles Craddock, Academic Director of the Centre for Clinical Haematology, Queen Elizabeth Hospital, and Professor of Haemato-oncology, at the University of Birmingham. He is a recent President of the British Society of Blood and Marrow Transplantation and Chair of the UK Stem Cell Strategic Oversight Committee, and led on establishment of the £24 million Birmingham Institute of Translational Medicine.

Liam Grover, Professor in Biomaterials Science and the Director of the Healthcare Technologies Institute at the University of Birmingham, focuses on the application of materials science and chemical engineering for the regeneration of tissues. He has been involved in raising more than £20m to create infrastructure for developing new medical technologies within the Institute for Translational Medicine.

Tim Dafforn, Professor of Biotechnology, Founder of Linear Diagnostics Ltd and Dioptica Scientific Ltd and director of knowledge transfer for the college of Life and Environmental Sciences at the University of Birmingham, previously Chief Scientific Adviser at BEIS, member of the BBSRC new ways of working strategy panel, Synthetic Biology Leadership Council.

Barry Shrier, Founder, Giant Health, connecting healthcare technology innovators worldwide. Chairman of the Governors, Unicorn School for the Dyslexic Child. Previously Chairman, CEO and Founder of Liberty Electric Cars Ltd, promoting electric vehicle technologies to reduce global warming and climate change; Founder and Chairman of Electric Automobile Association and Non Executive Director of LeoTerra LLC.
Organizers:

Aysha Ali, Research Associate at the University of Edinburgh, is focusing on developing low-cost solutions for the simple and robust diagnosis of tuberculosis and antimicrobial resistance. Previously a Postdoctoral Researcher in Diagnostics at Science and Advice for Scottish Agriculture. PhD in Chemistry, University of Birmingham.

Michael Overduin, Professor at the University of Alberta, is developing polymers for preparation of membrane proteins in native nanodiscs for drug discovery, and focusses on signaling targets involved in cancer and diabetes. He directs DiscoveryLab and NANUC in Edmonton, and established the Henry Wellcome Building for Biomolecular NMR Spectroscopy at the University of Birmingham.

Marcella Erskine, Founder and Director of Music Shakers, which provides classes in Birmingham. She created a programme of music and movement experiences that enhances early childhood development and fosters community building. She has Master's degree in Social Work from Hunter College, New York and a BSc in Psychology from Colorado State University, and teaches at One World Montessori School.
Disclaimer

The plans, thoughts, and opinions expressed by presenters belong solely to the presenters. DiscoveryLab and Science Capital do not support or promote the research presented, we provide an open forum for discussion.
Pitch your plan
Obtain feedback on your business idea and explore new partnerships. Scientists, start-ups and SMEs are invited to present their plans for a free private consultation during with a panel of legal, business, financial and investment advisors who are experienced in developing commercialisation strategies. Places are limited, please register soon to secure your place.
Busines Plan Presenters at previous Science Capital events include:
Amit Pate, SnaptivityApp
Andrew Davies, STI Pharmaceuticals Ltd
Andy Downing, Pengower
Anoop Kumar Jain, Mars Flexible PackaginG
Anthony Bradburn, bubblecard
Baptiste Lamarre, NPL
Barry Lambert, Medstars Limited
Caezar Al-Jassar, University of Birmingham
Chris Buckingham, GRiST
Chris Coulson, University Hospital Birmingham
Colin Adams, University of Birmingham
Daniel Blyden, YEP Media
Daniel Thompson, Query Tree
David Broadbent, Cyberjenn
Deepak Pathak, WEWANA Play
Defang Ouyang, Aston University
Don Dhaliwal, Refractiv
Felicitas Freeman, LOCS Publishing Ltd
Frank Neumann, Innaxon Therapeutics
Furrukh Haseen, Haseen tech
Gordon McKenzie, Michelson Diagnostics
Gregory Sporton, Birmingham City University
Heather Duncan, Birmingham Children's Hospital
Ian Weatherhogg, Refractiv
Jeremy Wyatt, University of Birmingham
John Burke, Zero Energy Systems Ltd
Juma El-Awaisi, Braci
Kaizen Matsumoto, Pulmonoclean
Les Lindsay, Diabetic Boot Co
Liam Grover, University of Birmingham
Luke Alderwick, University of Birmingham
Luke Mulekezi, Pengower
Marc Seager, bubblecard
Mark Cobbold, University of Birmingham
Mark Thompson, AceOn Solar
Martin Levermore, MDTI
Matam Rajeswari, Birmingham Children's Hospital
Mevish Akhtar Aslam, Kreative Squid
Mike Edwards, Meteor Power
Mourad Oussalam, University of Birmingham
Norman Leece, Gasfill Limited
Omar Saeed, MyLabStock
Paul Chadwick, Ergohome
Paul Hung, ACTAtek
Piers Cave, Eco Answers
Radu Sora, Polysemantic
Richard Griffin, BaaSE
Rob Benson, Share Marketing
Samantha Thodhlana, YEP Media
Sean Derrig, Chemex
Shameem Kazmi, Intelipac Innovations
Stanislav Kolpakov, Aston University
Stuart Alexander, Lucidity Networks
Subhasis Banarjee, Origin Biomarkers
Thomas Lipinski, Green Structures
Tim Knowles, University of Birmingham
Yolande van Niekerk, Medstars
Programme
COVID-19 Conference #2 on April 1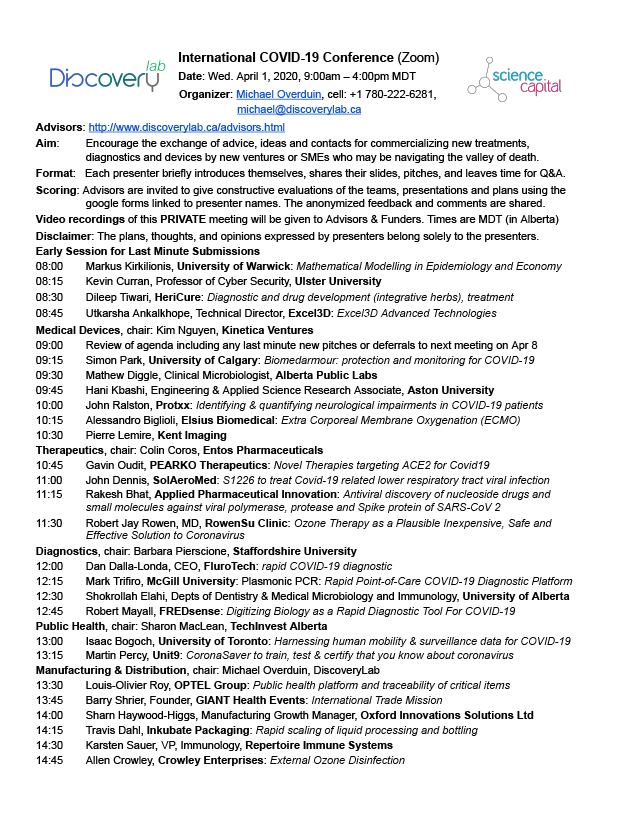 COVID-19 Conference #1 on March 25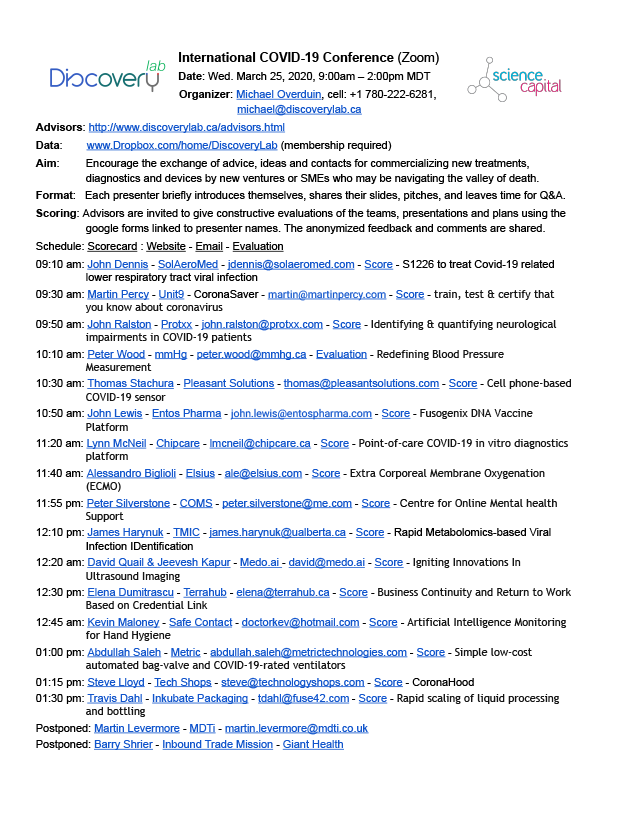 Sponsors & Partners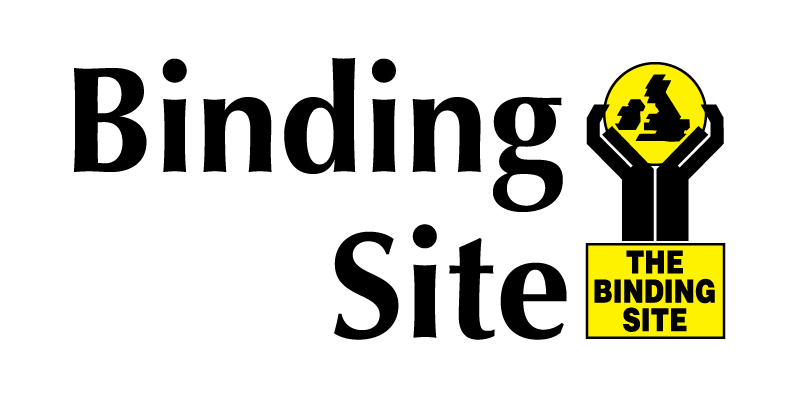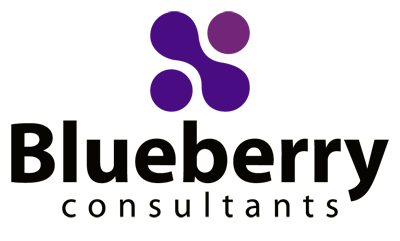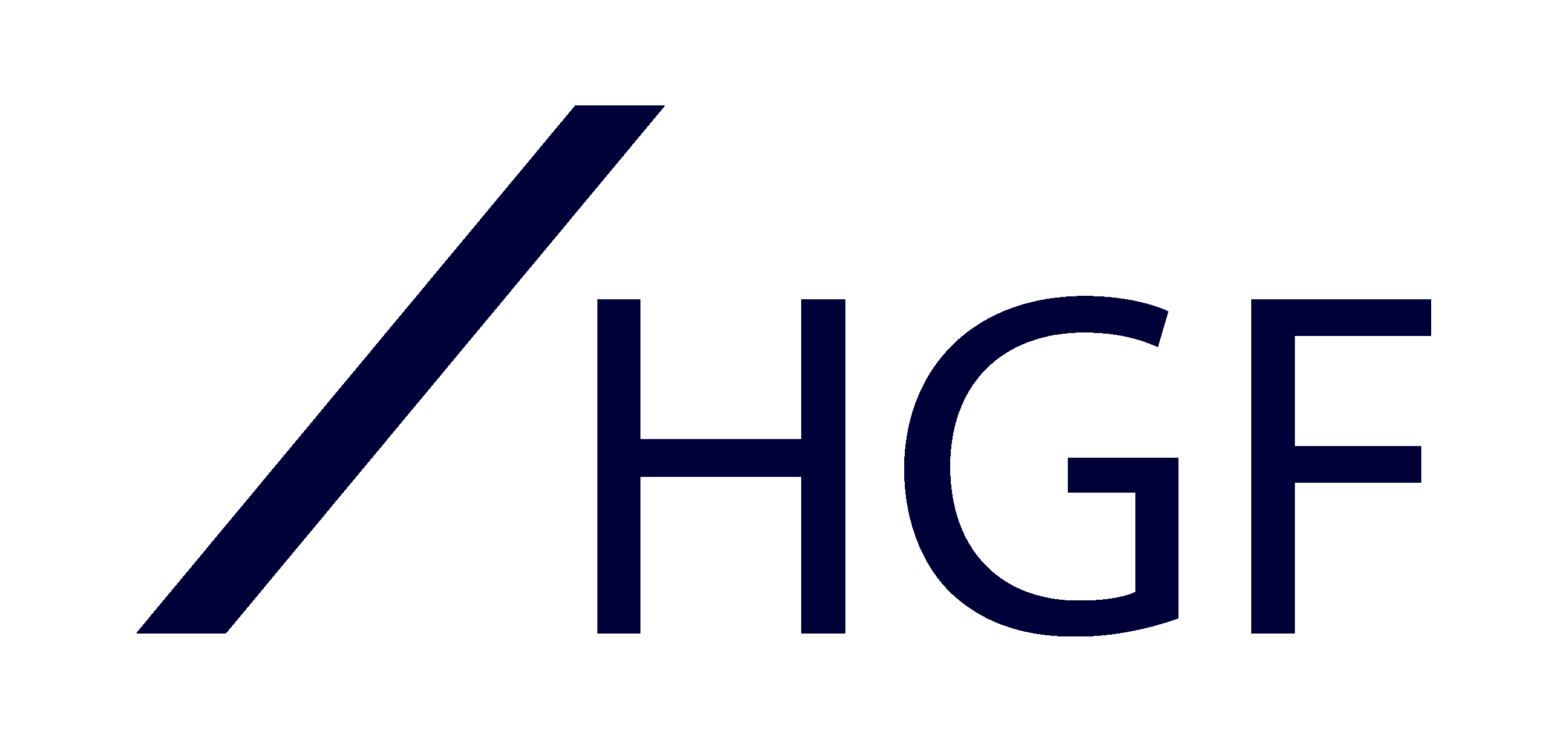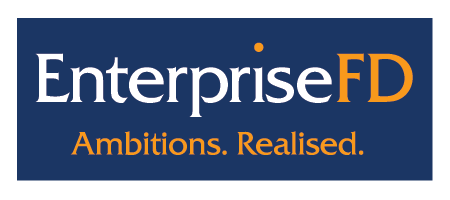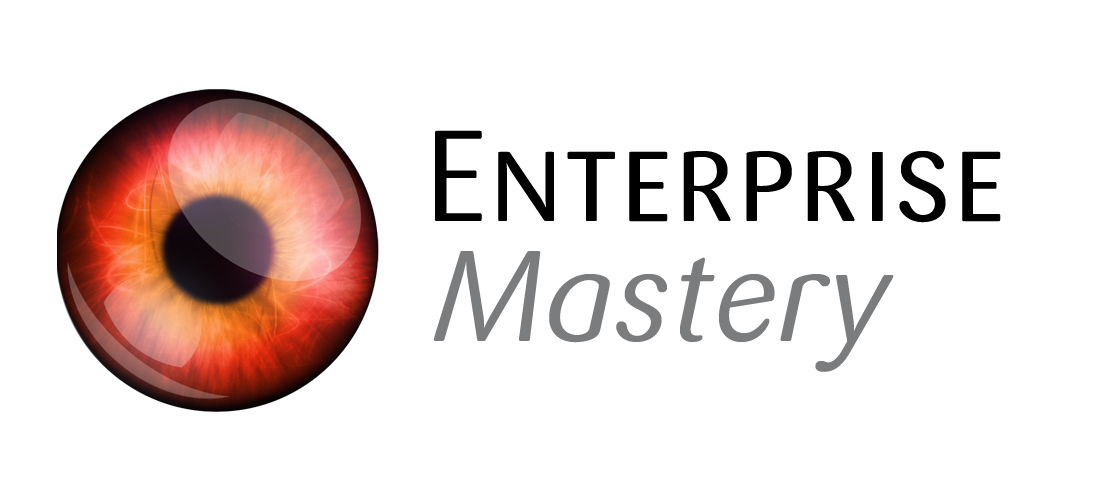 ---
Subscribe
Subscribe for Science Capital event invitations and related news.