Business Plan Pitching Events
DiscoveryLab Meeting on May 17, 2022
Twenty minute presentations by startups and SMEs on high tech solutions addressing a wide range of challenges faced by our society and planet. Includes time for discussion and evaluation. Free to pitch or advise teams. The zoom address will be shared with registrants on the morning of the event.
We welcome leaders of startups, new ventures and SMEs to present their plan to a supportive panel of advisors from business, industry and investment circles.
Those registered to present on May 17 so far include:
Amirreza Sohrabi, Cofounder & CEO, Roshan Water Solutions
Chris Lambert, Founder & CEO, Kudosee Software Inc.
Faheem Khan, CEO, Aro Robotic Systems
Gregg Oldring, CEO & Founder, Llearner
Hagay Levy, Co-founder & CEO, Iluria Ltd.
Kevin Hull, CEO, Emergent Waste Solutions Inc.
Kim Solez, President and CEO, JustMachines Inc.
Leanne Brownoff and Danielle Bragge, Co-founders, VR Pathways Inc.
Michael Weickert, CEO, Pacylex Pharmaceuticals
Mohammad Hasan Davoodi, Engineer, IranYaran
DiscoveryLab Meeting on Feb 15, 2022
Tarek El-Bialy, Professor, Division of Orthodontics, University of Alberta
Mark Olson, President, Flokk Systems Inc.
Pankaj Purwar, CEO, Farmer's Legacy Biotech
Kevin Hull, CEO, Emergent Waste Solutions Inc.
Simba Nyazika, CEO, Lenica Research Group
Aru Narendran, Professor, University of Calgary
Shannon Phillips, Director Unbounded Thinking
Anthony Steenbergen, CEO, CannaBiscuit Canada Ltd.
Daniel Alessi, CEO and Salman Safari, CTO of Recion Technologies
Ali Khajehoddin, Electrical & Computer Engineering Dept, University of Alberta
Don Hallett, Founder, Wildfire Innovation
Oleh Wowkodaw, President, Blue Eden CleanTech Solutions Inc.
Michael von Hauff, Co-Founder, Simline.io
DiscoveryLab Meeting on Nov 21, 2021
Biotech & Health
Catalina Vasquez, COO, Nanostics, which is able to diagnose disease from a simple blood test by combining a highly sensitive extracellular vesicle detection platform and advanced machine learning algorithms.
Hagay Levy, CEO, Iluria is developing clinically validated software using machine and deep learning to monitor changes in physiological markers, and aims to support caregivers and families for ADHD management & treatment decisions.
Abdullah Sarhan, Cofounder & CEO of RetinaLogik aims to prevent blindness by pioneering accessible, affordable, and powerful vision screening technology.
Aru Narendran, Professor, University of Calgary, focuses on the development of a "trial-in-a-cell" approach for future personalized cancer treatment in children.
AGRICULTURE & ENVIRONMENT
Mark Olson, President, Flokk Systems Inc. is developing a system for beef herd management and traceability reporting.
Kevin Hull, CEO, Emergent Waste Solutions Inc. is deploying its modular Advanced Thermolysis System for indoor agriculture and conversion of waste carbon into feedstock.
Luisa Orsini, Associate Professor and Alan Tring Fellow at the University of Birmingham is scaling applications of a waste management system based on a renewable biological agent, with demonstrators currently running and showing scalability.
DIGITAL & AI
Shelvie Fernan, CEO of Fly and Fetch Inc. connects people from all over the world by providing a more efficient and affordable shipping service.
Amanda Mesluk, Founder, is developing Digital Carbon Solution.
ADVANCED MATERIALS
Peter Kombouras, CEO, Alkemy Environmental, a clean technology company that recycles industrial waste into structural grade lightweight concrete aggregate.
Sreeshailam Aare, CEO, HAARES ChemTech Inc. provides custom synthesis of complex molecules including drug molecules.
COVID-19 Meetings
The following presented COVID-19 plans on April 15, 2020.
Therapeutics & Prophylactics chaired by Michael Overduin
09:00 John Dennis, CEO, SolAeroMed: S1226 to treat Covid-19 related lower respiratory tract viral infection
09:20 Khaled Barakat, Pharmacy and Pharmaceutical Sciences, University of Alberta on computer-aided drug design of small molecule inhibitors
09:40 Darrell Tan, Clinician-Scientist, Options Lab, St. Michael's Hospital is leading a COVID-19 Ring-based Prevention Trial With Lopinavir/Ritonavir
10:00 Carlos Cervera, Division of Infectious Diseases, University of Alberta: Early use of Tocilizumab to improve the prognosis of COVID-19 associated disease requiring hospital admission
10:20 Bruno Villoutreix, Research Director, Inserm, Computational exploration of MAP kinase-activated kinase 2 (MK2): toward the rational design of Acute Respiratory Distress Syndrome (ARDS) therapeutic agents
Medical Devices & Diagnostics chaired by Cameron Smithers
10:40 Alessandro Biglioli, Elsius Biomedical: Extra Corporeal Membrane Oxygenation (ECMO)
11:00 Gregg Oldring, CEO, Zept: A COVID-19 contact tracing app that honors civil liberty
Public Health & Epidemiology chaired by michael overduin
11:20 Nora Spinks, CEO, Vanier Institute of the Family: COVID-19 effects on families including those of immigrants, lowes incomes and Indigenous origins
11:40 Dawn Kingston, Professor, University of Calgary is developing HOPE Digital Mental Health Platform
12:00 Prabhat Jha, Professor of Global Health, Centre for Global Health Research, University of Toronto: COVID-19 Cause of Death Exploration (C-CODE): A Novel Mortality Data Documentation and Discovery Platform
12:20 Kelley Lee, Simon Fraser University: decision making that strengthens global coordination of response to COVID-19
12:40 Adam Balogh, RN at the Stollery, CEO and Founder of Staffing Call, an app that addresses the issue of last-minute absenteeism and short-staffing in hospitals with a focus on the need of intensive care environments.
Science Capital's Anniversary Conference which was originally scheduled for Tuesday April 28, 2020 has been cancelled. We are instead offering teams to present their plans at our monthly webconferences which are held jointly with DiscoveryLab.
You are welcome to present a business plan in any field or stage to a panel of supportive legal, financial and entrepreneur advisors for free. Everyone is welcome to register to present at this Zoom webconference and input in the discussion about how to better support innovation.
Our meetings are intended to help innovators who are looking to commercialize new technologies and high value research products and services in any field.
You'll have the opportunity to meet with business, legal and financial advisors, network with colleagues, and present your plan. Those who typically pitch include academic researchers, clinical scientists, and directors of new ventures, spin outs or SMEs.
Presenters are asked to describe their unique edge, market leading position, team, intellectual property, business strategy, products/services to be developed, investment desired, timeframe for delivery, and any issues they'd like help with.
A short (~10 min) presentation focused on their business plan is given to a panel of advisors and inverstors. Constructive verbal and written feedback is given to the team to help them develop their plan, and contacts are shared for follow up meetings.
Business Advisors for the private business plan pitching sessions:

Beverley Nielsen, former the Lib Dem candidate for West Midlands Mayor, and Associate Professor and Director at the IDEA Institute at Birmingham City University where she supported the growth of >45 new start-ups. She was the first female director of AGA Rangemaster plc, later becoming MD of its subsidiary, Fired Earth, worked at the CBI for over a decade, and was awarded Midlands Business Woman of the Year.

Martin Green, Founder and CEO of Blueberry Consultants, focusses on creation of new products and companies. He started programming on small microcomputers while at school, and after University established a game development company, ATD. Martin has been directly involved in the creation of three other start-up companies, and has been a director of two other UK technology companies.

Chris Moore, Partner, HGF, is a patent attorney covering engineering and chemical fields , with specialisations in aerospace and automotive technologies, green technology, medical devices, plastic electronics, ceramics, polymers, CVD and plasma deposition, fuel cells and analytical chemistry/instrumentation.

Jamie Elliott, Innovation Lead, West Midlands Combined Authority, coordinating innovation activities and linking different parts of the WMCA and wider partnership, working with the LEPs, Innovation Alliance for the West Midlands and Science parks. Previously Digital Innovation Manager, Areca Design and Founder, Vive Virtualities.

Richard Miner, Founder and Director of Enterprise FD, with experience with growing entrepreneurial business, finance raising, investment appraisal, identification of value drivers and exit planning. He is a member of the CMI and ICAEW and a Non Executive Director at The Dudley Group NHS Foundation Trust.

Geoffrey Beanland, with experience directing companies in healthcare and biotechnology markets, previously Chairman of Oxford Pharmacy Store, Polybiomed and Plasso Technology, Board member of Oxford Expression Technologies, held senior positions at Baxter International, Bristol Myers Squibb, Head of the Healthcare and Biotechnology Division, Scottish Development Agency.

Paul Heaven, Director, Jerroms Corporate Finance, providing corporate finance services for small to medium sized businesses in a diverse range of sectors. Founder/Director, Blue Sky Corporate Finance Ltd specialising in corporate finance consultancy for early stage enterprises. Member of the Regional Finance Forum representing the interests of the Business Angel Networks in the region. Board member of the Greater Birmingham and Solihull LEP.

Patrick Duxbury, Partner, Gowling WLG (UK) LLP. Specialises in all aspects of non-contentious intellectual property law in the life sciences sector. Transactions include several licensing and collaboration deals for biotech and pharmaceutical company clients such as BioXell, Cambridge Antibody Technology Group, Astex Therapeutics, Eisai, PanGenetics, Prosidion, The Wellcome Trust, Renovo and others.

Giles Brindley, Director, Enterprise Mastery, Coach and Facilitator (EMCC) in Strategy, Innovation & Sustainability, enabling high performing and high potential leaders in creative and innovation-led industries to tackle challenges in strategy, innovation and sustainability. Over the years Giles has worked with several hundred people: working one-to-one, in small groups and teams.
As well as the 140 members of the DiscoveryLab panel of advisors.
Organizers:

Aysha Ali, Research Associate at the University of Edinburgh, is focusing on developing low-cost solutions for the simple and robust diagnosis of tuberculosis and antimicrobial resistance. Previously a Postdoctoral Researcher in Diagnostics at Science and Advice for Scottish Agriculture. PhD in Chemistry, University of Birmingham.

Michael Overduin, Professor at the University of Alberta, is developing polymers for preparation of membrane proteins in native nanodiscs for drug discovery, and focusses on signaling targets involved in cancer and diabetes. He directs DiscoveryLab and NANUC in Edmonton, and established the Henry Wellcome Building for Biomolecular NMR Spectroscopy at the University of Birmingham.

Marcella Erskine, Founder and Director of Music Shakers, which provides classes in Birmingham. She created a programme of music and movement experiences that enhances early childhood development and fosters community building. She has Master's degree in Social Work from Hunter College, New York and a BSc in Psychology from Colorado State University, and teaches at One World Montessori School.
Disclaimer
The plans, thoughts, and opinions expressed by presenters belong solely to the presenters. DiscoveryLab and Science Capital do not support or promote the research presented, we provide an open forum for discussion.
Pitch your plan
Obtain feedback on your business idea and explore new partnerships. Scientists, start-ups and SMEs are invited to present their plans for a free private consultation during with a panel of legal, business, financial and investment advisors who are experienced in developing commercialisation strategies. Places are limited, please register soon to secure your place.
Busines Plan Presenters at previous Science Capital and DiscoveryLab events:
Amit Pate, SnaptivityApp
Andrew Davies, STI Pharmaceuticals Ltd
Andy Downing, Pengower
Anoop Kumar Jain, Mars Flexible PackaginG
Anthony Bradburn, bubblecard
Baptiste Lamarre, NPL
Barry Lambert, Medstars Limited
Caezar Al-Jassar, University of Birmingham
Chris Buckingham, GRiST
Chris Coulson, University Hospital Birmingham
Colin Adams, University of Birmingham
Daniel Blyden, YEP Media
Daniel Thompson, Query Tree
David Broadbent, Cyberjenn
Deepak Pathak, WEWANA Play
Defang Ouyang, Aston University
Don Dhaliwal, Refractiv
Felicitas Freeman, LOCS Publishing Ltd
Frank Neumann, Innaxon Therapeutics
Furrukh Haseen, Haseen tech
Gordon McKenzie, Michelson Diagnostics
Gregory Sporton, Birmingham City University
Heather Duncan, Birmingham Children's Hospital
Ian Weatherhogg, Refractiv
Jeremy Wyatt, University of Birmingham
John Burke, Zero Energy Systems Ltd
Juma El-Awaisi, Braci
Kaizen Matsumoto, Pulmonoclean
Les Lindsay, Diabetic Boot Co
Liam Grover, University of Birmingham
Luke Alderwick, University of Birmingham
Luke Mulekezi, Pengower
Marc Seager, bubblecard
Mark Cobbold, University of Birmingham
Mark Thompson, AceOn Solar
Martin Levermore, MDTI
Matam Rajeswari, Birmingham Children's Hospital
Mevish Akhtar Aslam, Kreative Squid
Mike Edwards, Meteor Power
Mourad Oussalam, University of Birmingham
Norman Leece, Gasfill Limited
Omar Saeed, MyLabStock
Paul Chadwick, Ergohome
Paul Hung, ACTAtek
Piers Cave, Eco Answers
Radu Sora, Polysemantic
Richard Griffin, BaaSE
Rob Benson, Share Marketing
Samantha Thodhlana, YEP Media
Sean Derrig, Chemex
Shameem Kazmi, Intelipac Innovations
Stanislav Kolpakov, Aston University
Stuart Alexander, Lucidity Networks
Subhasis Banarjee, Origin Biomarkers
Thomas Lipinski, Green Structures
Tim Knowles, University of Birmingham
Yolande van Niekerk, MedstarsPresenter
2S Water: Anthea Sargeaunt
99bits: Abdullah Choudhry,
48 Hour Discovery: Samantha Kwok & Ratmir Derda
8 Bit Cortex, Co-Founder, Ty McKinney
Airterra CEO Rob Lavoie
Alpine Innovative Research, Dane Bosman: Air Sniper
Alberta Precision Labs, Clinical Microbiologist, Mathew Diggle
Antibiddies Technologies: D Marchant, L Bilawchuk & F West
Applied Pharmaceutical Innovation, Rakesh Bhat
Autoimmune Hepatitis: A. Landi & A. Clementin
Awele Technologies: Godfrey Okeke
Bessie Founder Spencer Kerber
BioAro, Amir Nezhad, University of Calgary
BioImmuno Designs: Shairaz Baksh
BioLargo: Richard Smith
Biomedarmour, Simon Park, University of Calgary
Biomimetic Exosomes: Kunal Karan & Arin Sen
BitCan Geosciences & Engineering, Yanguang Yuan
Bitcoin Air: Bretton Whervin
Blindman Brewing: Kirk Zembal & Shane Groendahl
Boron Heterocycles for Drug Discovery: Dennis Hall
Biomarkers for Pediatric Cancer: Aru Narendran
Breast Cancer Biomarkers: Carrie
BYBOCAM CEO & Founder Ketsia Lombosso Engoya
Canada NeuroTech: Yvonne Wong, CUE
Canadian BioSample Repository: Bruce Ritchie
Canadian Rockies Hemp Corp, Aaron Barr
Carlos Cervera: Early use of Tocilizumab for COVID-19
Cheminger Inc: Nataraj Pagadala
Childhood Pneumonia Biomarkers: Qaasim Mian
Chipcare, Lynn McNeil
Click & Push: Martin Ferguson-Pell
Click & Push Accessiblity Inc. COO Sydney Hampshire
CliniSonics: Roger Zemp
COMS: Centre for Online Mental health Support, Peter Silverstone
Creative Protein Solutions, CEO, Daria Venkova
Criticare Dx: Amir Nezhed
Crowdblink, Trevor Macdonald
Daphe Water Solutions, CTO, Luisa Orsini
Dealcloser: Amir Reshef
Drug Discovery Chemical Space: Dennis Hall
Easy fMRI and Easy Data: Tony Yousefnezhad
EcoVitro: Lion Budrass
EHCAPS, Amrich by Tanveer Ahmad
Elsius Biomedical, Alessandro Biglioli: ECMO
ENTiD: Rahul Arora
Entos Pharmaceuticals: John Lewis & Arun Raturi
Farmer's Legacy Biotech, CEO,Pankaj Purwar,
Flu Fighting Chickens: Katharine Magor
FluroTech, CEO, Dan Dalla-Londa
Fly and Fetch: Shelvie Fernan & Victoria Celi
Food Wastes to Alternative Energy: Peter Johnson
Fourien: Faheem Khan
FREDsense Technologies Corp, Co-Founder, Robert Mayall
Gane Ka-Shu Wong: nucleic acids based covid-19 diagnostics
Guanqun Chen, Plant Biotechnology Lab, University of Alberta
Health District: Khurram Jahangir
Health Gauge: Randy Duguay & Bruce Matichuk
Hempact: Nicole Sanchez, Jenny Li & Anka Chan
High Density Power Conversion: Zhongyi Quan
Human Cytomegalovirus: James Nieman
illumiSonics: Roger Zemp
IMBiotechnologies: Michael Stewart
Giant Health: Inbound Trade Mission, Barry Shrier
HOPE Project, Dawn Kingston
Inclusion Playland: Rebecca Murray
Inkubate Packaging, Travis Dahl
InPlanta Biotechnology, Director, Igor Kovalchuk
iYu Inc: Mike Wade, Concordia University Edmonton
Kent Imaging, Pierre Lemire
Khaled Barakat: small molecule inhibitor design
KRS Biopharma: Tina Rinker
Lenica Research Group: Simba Nyazika
LKSAVI: Lorne Tyrell
MagnetTx: Gino Fallone
Mahdi Tavakoli: Robotic System Following Injury
Medo.ai, David Quail & Jeevesh Kapur
Meros Polymers: Afsaneh Lavasanifar
Metric Technologies, Abdullah Saleh
MITS: Jeremie Bourqui
Metabolomic Technologies Inc: Lu Deng
mmHg Inc: Peter Wood & Dr. Raj Padwal
My Normative Inc., Co-Founder, Danika Kelly
Nabati Foods, President, Ahmad Yehya
Nanologaudio: Adam Brown
Nanostics: Colin Coros
Nectar, Co-Founder & CEO, Marc-André Roberge
Neuraura CEO Pierre Wijdenes and COO Claire Dixon
New Paradigm Hempery, Luc d'Abadie
Nova Green Inc., CEO, Barry Farquharson
ofbrains: Alireza Bahramian
OPTEL Group, Louis-Olivier Roy
OrigamAi, CEO, Kyle McLeod
Outbreaker Solutions: Brayden Whitlock
OVA, CEO, Harold Dumur
Palliative Care Matters: Konrad Fassbender
Pacylex: M Weickert, J Mackey, R Heit & L Berthiaume
PainWorth: Mike Zouhri
PEARKO Therapeutics,Gavin Oudit
Phelix, Co-Founder,Varun Pulapaka
Pleasant Solutions, Thomas Stachura
Polar Canadian Swine LLP: Alfred Wahl
Praeventus Corporation: Jerome Yager, UofA
Prominent: A Flynn, R Burrell, T McMullen & T Briggs
Protxx: John Ralston
Qualisure Diagnostics: David Bocking & Oliver Bathe
Quantum Silicon Inc, Robert Wolkow
Rafiq Ahmad: Smart Engineering Solutions to Cope with COVID-19
Rapid Prototyping: Suresh Nayar
Rashid Mirzavand: Multi-Parameter Wireless Bio-Sensor System
RAZN Health Decision Modelling: Negin Razavilar
Regenitech Canada, Grant Kelba
Repertoire Immune Systems, Karsten Sauer
Reveal Medical Corp, CEO Steve Jakeway
Revive Wellness Inc: Loreen Wales
RJH Biosciences: Juliana Valencia & Remant KC
Roshan Water Solutions Inc: Amirreza Sohrabi
Safe Contact Solutions, Kevin Maloney
SafeSpaceHealth: Khurram Jahangir
Sawback Technologies, Founder, Neil Keown
SensorUp Founder & CTO Steve Liang
Sialogene: Chris Cairo
Siberian Meat Dumplings, Mark Friesen
SMALP Network: Michael Overduin
SN Biomedical: Hillary Sweet & Matthew Nickel
SolAeroMed, John Dennis
Solar Oxygen: Nicolas Conradi
Staffing Call, CEO and Founder, Adam Balogh
ST Innovations Business Development Manager, Jonathan Butterworth
Story City: Emily Craven
Summit Nanotech, Drew Moxon,
Sunmor Research Inc, Medical Director, Kevin Morin,
Surgical Simulation: Bin Zheng
Swae CEO Soushiant Zanganehpour
Symbiotic EnviroTek Inc., CTO, Jeremy Sluyters
Syantra Diagnostics: Tina Rinker
Syngli: Simon Overduin
Targeting LPA Signaling: David Brindley
Technology Shops, Steve Lloyd: CoronaHood
Tele-Rehabilitation, Martin Ferguson-Pell
Terrahub, Elena Dumitrascu
TestNTravel, Founder & CEO, Mathew Diggle
ThermoReCON: Larry Unsworth
ThyroSPEC: Paul Stewardson
The TireGrabber: Darcy Goossen
TMIC, James Harynuk
Token Naturals, CEO & Co-Founder, Keenan Pascal
Umay Care: Sharmin Habib
Unit9: CoronaSaver, Martin Percy
Vanier Institute of the Family, CEO, Nora Spinks
Virtual Orthodontic Residency: Tarek El-Bialy
WWiKY Theranostica: Len Wiebe & Piyush Kumar
XoTech: Amir Sanati Nezhad
ZAFA Rapid Biorefinery: Aman Ullah
Zenxmed and Openxmed: Colm Murphy
Zept, CEO,Gregg Oldring
Sponsors & Partners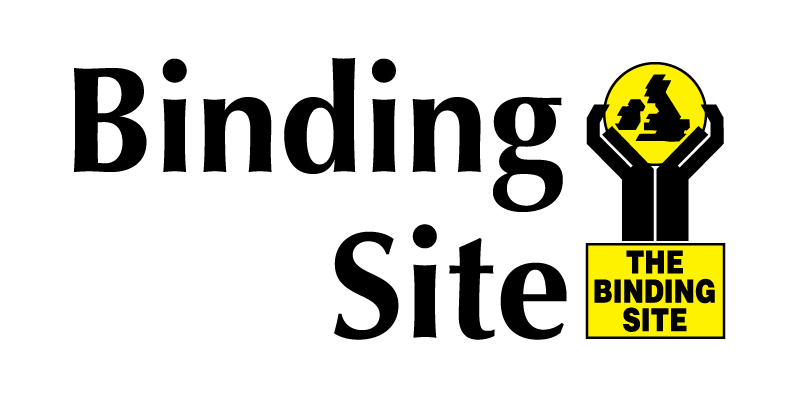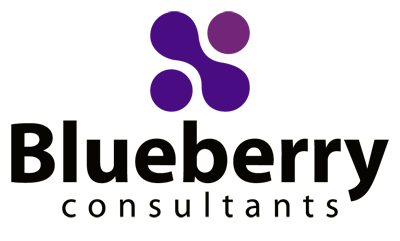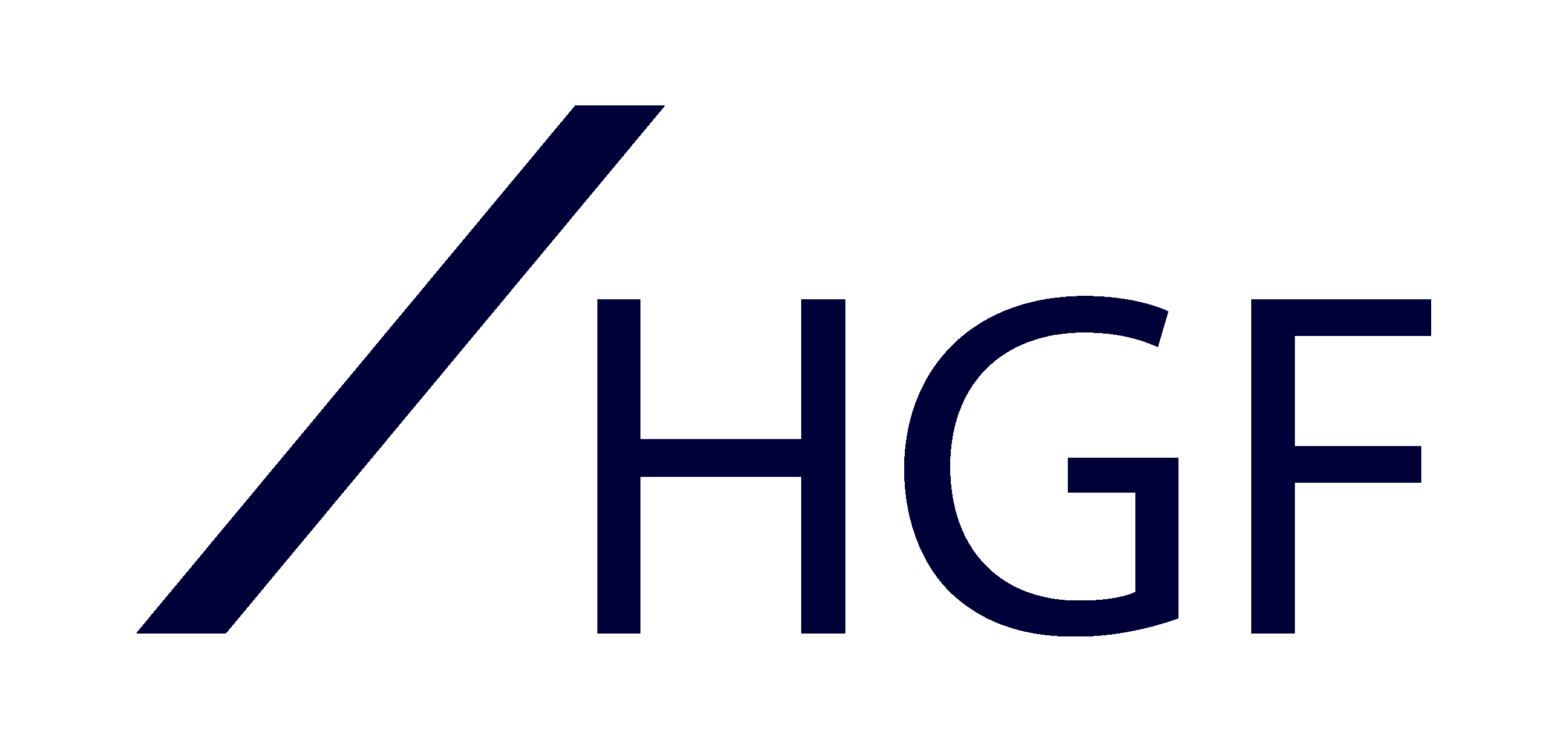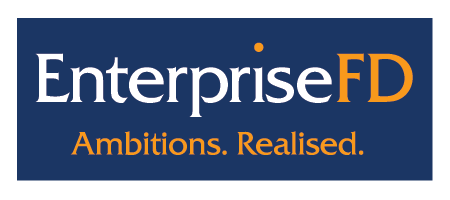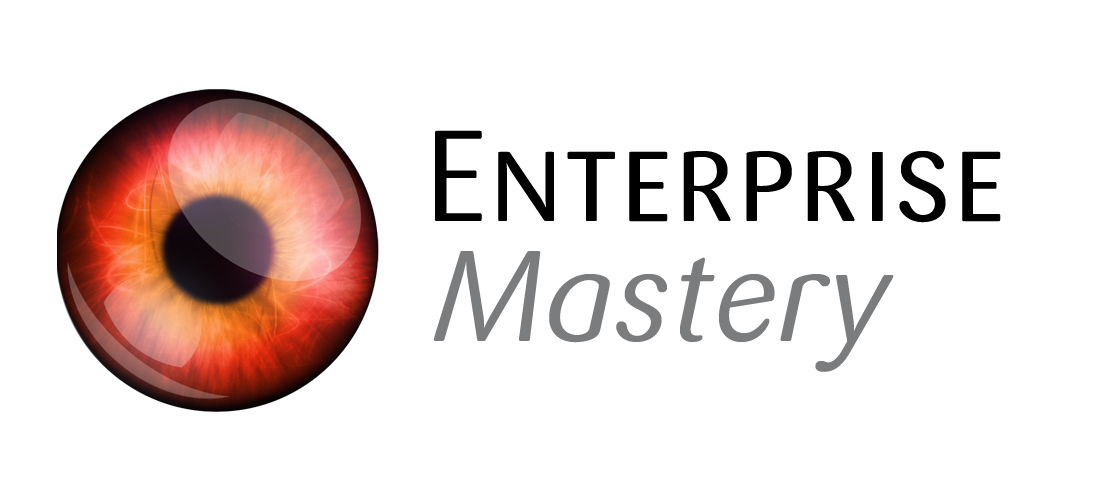 Subscribe
Subscribe for Science Capital event invitations and related news.