Science Capital 2020 Meeting
Register for the Science Capital 2020 Meeting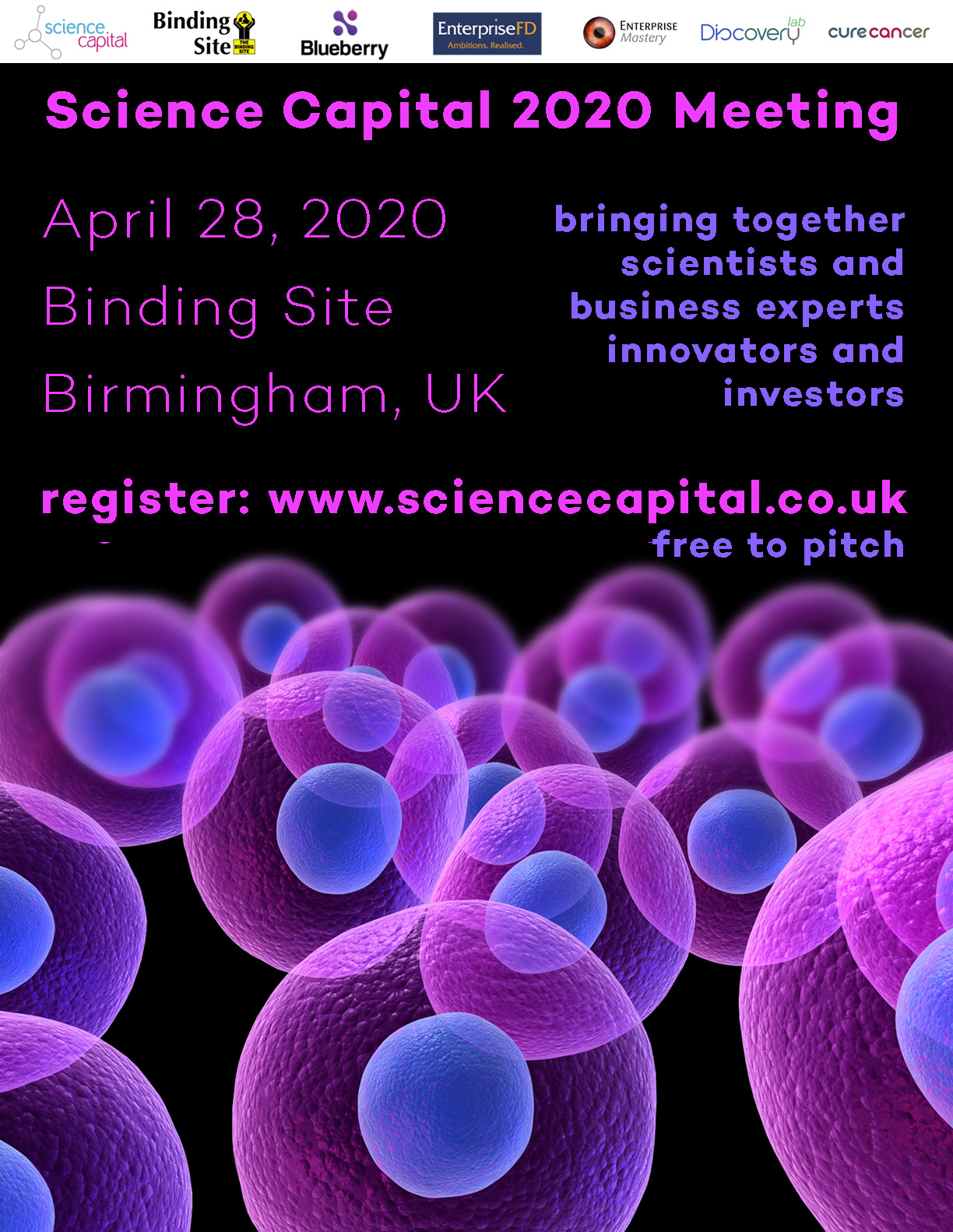 You are welcome to join us for our 10th year anniversary meeting at the Binding Site on Tuesday April 28, 2020. This event provides an open forum for debate and action on how best to support innovation in Greater Birmingham and the UK. Leaders who have developed an environment for those designing new medical devices, diagnostic systems and therapeutic agents will present their stories. Teams are welcome to pitch a business plan for free to gain advice on commercializing their technology in any sector. Register below to pitch and or to attend the reception, talks, panel discussion and dinner.
Other Events
View the stories
View presentations, videos and press from our events and profiles of the speakers.
Build an event
We welcome people who are interested in organising an event with us.
Participants say
"a great evening, thoroughly enjoyable and interesting" - Di
and what some of the other hundreds of participants said.