Low Carbon 2014
From Partnership to Take-off
at Millennium Point, Birmingham
on Wednesday 15 October (5:30-9pm)
Focus of the event
Our events focus on exploring major challenges facing our world including delivery of sustainable transport systems to billions of people living in diverse environments.
Finding useful solutions to such complex issues requires working together in new ways as a collaborative community, and is our goal.
Integration of insights from the computational, life and physical sciences and social and economic spheres is needed and starts with developing mutual understanding and trust.
We welcome anyone interested in learning about and participating in our open forum for defining the nature of global problems and searching for innovative solutions.
Speakers

Hamid Mughal joined Rolls-Royce in 2001 and as Executive Vice President of Manufacturing Engineering & Technology is responsible for the development of manufacturing processes, technologies and systems. He is Pro-Chancellor of the University of Nottingham, winner of the IET's International Manufacturing Gold Medal, Fellow of the Royal Academy of Engineering, and was awarded an OBE in 2013 for services to Technology, Innovation and Manufacturing.
---

Kevin Kendall worked in industrial research at ICI, and in Universities at Monash, Akron, Keele and now Birmingham. His main interest now is energy, especially fuel cells, and he operates a fleet of hydrogen fuel cell vehicles with a filling station at the University of Birmingham. He was involved in a majorTSB-funded electric vehicle project, and is now focussing on fuel cells for ununmanned aerial vehicles. Prof Kendall directs Adelan, and is a Fellow of the Royal Society.
---

Simon Brewerton RDM Group. As CTO of this Coventry based SME Simon has responsibility for research and technology development and providing solutions to automotive OEMs, off-highway vehicles, industrial partners and medical institutions, and a new Advanced Engineering division to build prototype driverless low carbon vehicles.
---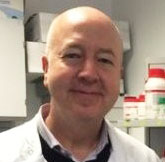 Barry Shrier Founder and CEO of Liberty Electric Cars, which grew into a $100m company with a base in Coventry, will present a vision of the future - how to get to the zero-carbon highway. A serial entrepreneur, his latest venture is Liquity, an innovative new London-based business set up to provide liquidity to private UK companies, their shareholders, and investors.
---

Dame Julia King is chairing, and is the Vice-Chancellor of Aston University. She was appointed by the Prime Minister in 2010 as the UK's Low Carbon Business Ambassador, and was awarded the 2011 Lunar Society Medal. Julia is a member of the UK's Committee on Climate Change and of the World Economic Forum Global Agenda Council on Decarbonizing Energy.
---

Bjorn Birgisson is co-chairing, and joined Aston University as Executive Dean of the School of Engineering and Applied Science in 2014. He was the Vice President for Research at the KTH Royal Institute of Technology in Stockholm – the top technical University in Sweden; while heading their Division of Highway and Railway Engineering he led the creation of the 'Road2Science' Research Centre for developing research into road and railway infrastructure.
---
We welcome your suggestions for speakers as well as enquiries about organising or supporting this and future events.
Schedule
The main event starts at 5:30pm with a canape and drinks reception.
Talks begin at 6pm, and are followed by lively panel discussions.
Dinner and dessert will be served from 8-9:30pm.
Business plan and interview sessions are held in the afternoon.
Register Now
Tickets are fully refundable until 2 weeks before the event.
Note: There are instructions for paying with a credit card here.
Business Plans
Participants are invited to present their plans at Science Capital events for a free private consultation during the afternoon with a panel of legal, business, financial and investment advisors who are experienced in developing commercialisation strategies.
Pro-bono support is available to presenters from firms including FD Solutions, Mazars, HGF, Quarto Perspective and Wragge & Co.
Prizes of up to £1000 are available to the most impressive teams giving the best plans and presentations. Places are limited. Register below soon to secure your place.
Growing Businesses?
Before the evening talks we offer an afternoon business plan session where you can present your business plan in private to experts and receive free advice.
Academics and directors of small companies and start-ups give a short (1 or 5 minute) presentation followed by a round-table discussion and 1-1 feedback.
Professional advisors provide pro bono follow-up consultations to help you get your ideas off the ground.
Tell your story
Interviews are videotaped and reports delivered to our partners in the press including The Information Daily, thanks to the generosity of our partners.
Sponsors