2012 Low Carbon Meeting
Solar, Wind and Biomass: power for the people
Wednesday 13 June 2012 from 5:30-9 pm at Maple House in central Birmingham, UK
This inclusive event gives participants the opportunity to discuss energy alteratives and low carbon technologies, to build new connections between researchers, investors and business executives, and to debate the way forward in this central sector for the UK economy.
Speakers

Brendan Bilton, Consultant on Energy Infrastructure & End Use at E.ON UK, which is partnering with Aston University and Birmingham City University to support low carbon research. He was previously CEO of Ceram HyD, where he helped commercialise membrane materials for hydrogen production via electrolysis, and CEO of St Andrews Fuel Cells and Ceramic Fuel Cells (Europe) Ltd.


Graham Hygate is one of the founder directors of Fine Energy Ltd, established in 2010 to help landowners benefit from opportunities to generate renewable energy. The company now employs 12 people in Birmingham and Edinburgh. Graham's background is in physics research and mathematical modelling.

Rex Harris is the Honorary Professor of Material Science at the University of Birmingham, and presents "NdFeB Magnets and Hydrogen: Partners in Sustainability", drawing on 40 years of experience as leader of the Applied Alloy Chemistry Group in Metallurgy and Materials in the fields of rare earth alloys, permanent magnets and hydrogen purification and storage materials.


Tim Miller at Aston University presents "Update on opportunities with the European Bioenergy Research Institute", which is establishing a platform of bioenergy systems including a £16.5 million centre in Birmingham housing a power plant for turning sewage, wood, straw and grass cuttings into energy, and giant ''radiators'' that can grow algae for fuel.

Des Correia is chairing, and is the regional leader for Arup's Midlands operations, having experience in heading multi-disciplinary teams in the strategic planning and delivery of capital projects in areas including high speed rail, nuclear power and Olympic bids.
.
Business plan presenters include:
Context
The UK's investment in renewable energy projects such as wind farms, biomass power plants, and solar installations during 2012 will reach £2.5bn, providing support for 12,000 jobs according to DECC.
However, this remains well short of the record £7.1bn invested here in 2009, due to in large part to continued policy uncertainties and barriers to investment such as planning delays.
Progress incudes a 27% increase in renewable energy consumption from 2008 to 2010, now representing 3.3% of total energy consumed. This still a long way short of the 15% target imposed by the EU for 2020, and suggests that there is plenty of room for growth.
Panel discussion
Join in the debate with leading research and business experts following a set of engaging short talks, discuss new developments and present your view.
Business plans
Obtain feedback on your business idea and explore new partnerships.
Scientists, engineers and SMEs are invited to present their plans for a free private 45 minute consultation during the afternoon with a panel of legal, business, financial and investment advisors who are experienced in developing commercialisation strategies.
Places are limited. Contact us for details or to submit your 2 page summary.
Broadcast Video
Let us help you create a video that will raise your profile and broaden your impact.
Schedule
People will gather at 5:30pm for a canape and drinks reception, to view posters and exhibitor stands, and meet colleagues.
Talks begin at 6pm, and are followed by lively panel discussions. Dinner will be served from 8pm.
Location
Our Maple House venue is located in the Birmingham City Centre on Corporation Street overlooking Old Square. Just minutes from New Street, Snow Hill and Moor Street stations. Parking is also available at a number of nearby NCP car parks.
Sponsorships
We offer affordable packages wiith a range of benefits including exhibitor space, inclusion in the business plan session, and complimentary passes.
Tickets
Tickets are available at sciencecapital.eventbrite.com.
Use discount code 'earlybird' for 15% off before May 15.
Our events are open to all and include free admissions for presenting a business plan, with our advisors provide pro bono follow-up consultations.
Please sign up to our mailing list to receive information about future events.
Supporters
Patron

Diamond Sponsor

Platinum Sponsor

Gold Sponsor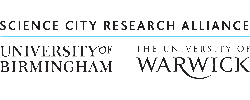 Silver Sponsor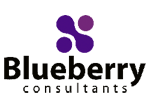 Bronze Sponsor