2012 Innovative Healthcare Meeting
Drugs, Diagnostics and Delivery:
pharmaceutical discovery through partnership
Wednesday 19 September from 5:30-9 pm at the Birmingham Hippodrome.
This inclusive event gives participants the opportunity to discuss the latest developments in the pharmaceutical industry and to build new connections at a time when open innovation, out-sourcing and partnership are increasing vital.
Speakers including:

Sarah Maxfield is an Alliance Manager at AstraZeneca Pharmaceuticals, and recently led a number of deals and strategic alliances with academic groups, including a compound sharing deal with the MRC.

Simon Hirst is the Founder and Chief Executive Officer of Sygnature Discovery, and is a medicinal chemist with 21 years experience in the pharmaceutical industry. Simon has been engaged in the full spectrum of drug discovery programmes - from lead generation libraries, hit-to-lead campaigns, all the way to successful lead optimisation projects and candidate drug selection.

Farhat Khanim is a Senior Research Fellow at the School of Biosciences, University of Birmingham and is developing novel therapies for haematological cancers, with a focus on drug redeployment strategies using off-patent drugs to provide affordable therapies that can be exploited by all including the worlds poorer nations.
Michael Overduin directs the Henry Wellcome Building for Biomolecular NMR Spectroscopy, which offers open access to the world's strongest stable magnets, and is Professor of Structural Biology at the University of Birmingham, where he collaborates with pharmaceutical companies including AstraZeneca and GlaxoSmithKline to characterise emerging drug targets and discover novel ligands.

Mike Griffiths leads the West Midlands Regional Genetics Laboratory at Birmingham Women's Hospital and will give an "Update on the CRUK Stratified Medicine Programme". The WMRGL won two Technology Strategy Board projects with Affymetrix and with Oxford Gene Technology on biomarkers for targeted chemotherapy, and focuses on diagnostic medical genetics including haemato-oncology genetics, cancer genetics and stratified medicine.

Jim Parle, Professor of Primary Care at the University of Birmingham, leads the Cancer team within Primary Care Clinical Sciences, directs the Physician Assistant Postgraduate Diploma progamme, champions the place of ethics and law and behavioural science in medical care, and has research interests predominantly in thyroid epidemiology and education, particularly in the development of innovative approaches to learning clinical skills.

Charlie Craddock will provide an update on the £24 million Institute for Translational Medicine awarded through the Government's City Deal and a partnership between University Hospitals Birmingham and the University of Birmingham, and is being designed to provide a world class environment for interaction between clinical academics, triallists, stratified medicine teams, SMEs and the pharmaceutical sector.
Our evening's chair is Paul Chapman, Partner at Marks & Clerk, with experience in intellectual property rights and patent work in the areas of biotechnology, molecular biology and chemistry. Paul obtained an honours degree in microbiology from the University of Glasgow, followed by a doctorate in molecular biology, and advises a number of universities with regards to their IP rights
Context
We will focus on how academics, biotechs and pharmaceutical companies complement each other and can drive drug discovery forward through collaboration and partnering, with participants being invited to present their disruptive technologies and plans.
Open innovation is seen a solution as the sector moves from blockbusters to treating diseases that are more complex or unusual. But how can this work over decade-long development cycles to produce billion dollar compounds for global markets?
Pharmaceutical companies are increasingly concentrating on core activities, with R&D being outsourced, temporary partnerships embraced and intellectual property shared. This presents great opportunities for those willing to work together.
Companies themselves are changing shape, re-prioritizing and streamlining. This is the time to develop efficient business models and foster new partnerships. Those who can deliver unique ways to discover targeted therapies rapidly, diagnosis conditions accurately, and monitor patients more effectively will be best placed to contribute to the reinvention of the pharmaceutical industry and healthcare system.
Panel discussion
Join in the debate with leading research and business experts following a set of engaging short talks, discuss new developments and present your view.
Present your plan
Obtain feedback on your business idea and explore new partnerships.
Scientists, clinicans, start-ups and SMEs are invited to present their plans for a free private 45 minute consultation during the afternoon with a panel of legal, business, financial and investment advisors who are experienced in developing commercialisation strategies.
Pro-bono support is available to presenters from firms including FD Solutions, Marks & Clerk and Wragge & Co.Places are limited. Contact us for details or to submit your 2 page summary.
Broadcast Video
Let us help you create a video that will raise your profile and broaden your impact.
Schedule
People will gather at 5:30pm for a canape and drinks reception, to view posters and exhibitor stands, and meet colleagues.
Talks begin at 6pm, and are followed by lively panel discussions. Dinner will be served from 8pm.
Directions
Birmingham Hippodrome map, parking and directions.
Sponsorships
We offer affordable packages wiith a range of benefits including exhibitor space, inclusion in the business plan session, and complimentary passes.
Tickets
Tickets are available at sciencecapital.eventbrite.com.
Use discount code 'earlybird' for 15% off before Aug15.
Our events are open to all and include free admissions for presenting a business plan, with our advisors provide pro bono follow-up consultations.
Please sign up to our mailing list to receive information about future events.
Supporters
Patron

Diamond Sponsor

Platinum Sponsor

Gold Sponsor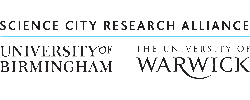 Silver Sponsor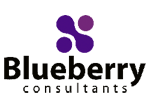 Bronze Sponsor