Humans, Habitats and Heat
Making homes fit for the planet
Wednesday 15 June 2011 from 5:30-9 pm at Hotel du Vin Birmingham
This Low Carbon Meeting features the latest technologies and innovative thinking to reduce the carbon footprints of our homes, workplaces and lifestyles, and is geared to foster collaborations between research leaders, growing SMEs and business, investment and legal experts.
The building you occupy is very likely to be the largest part of your carbon impact, and is central to meeting the legally-binding target to cut emissions by 34 per cent by 2020.
The government's just released renewable heat incentives('RHI') scheme provides 20 years of support for implementing and claiming a range of technologies including solar thermal, biomass, biomethane, water source heat pumps and deep geothermal.
This framework provides tremendous opportunities for developing new energy sources, distribution and monitoring systems, with many other technologies being explored.
Speakers

Chris Handy, Chief Executive of Accord Group. Chris has a Doctorate in Business Administration, a Master of Law degree, Fellowship of the Institute of Housing and membership of the British Institute of Management. He was awarded an OBE in 2009 for service to housing. Chris coauthored titles including 'Housing Associations: The Law of Social Landlords' and 'Discrimination in Housing', and is on the Editorial Board for the Journal of Housing Law.

Matthew Rhodes, Managing Director of Encraft, will speak on "The new opportunities and challenges for SMEs in low carbon housing". Encraft is a specialist engineering and technology consultancy and project development company and winner of two Technology Strategy Board awards in 2010, on microgeneration and energy efficiency in buildings, particularly housing, and the Birmingham Energy Savers Project, which aims to retrofit up to 200000 homes in Birmingham with low carbon technologies.

Malcolm McIntosh from the Asia Pacific Centre for Sustainable Enterprise at Griffith University, Queensland on "Rebuilding Brisbane and Rebuilding The Mind" following the recent flooding in Australia. He is a Visiting Professor at the Centre for Peace and Reconciliation at Coventry University and has written on the interplay between global governance, the environment and economic development.

Lubo Jankovic from the Birmingham City University School of Architecture and Centre for Low Carbon Research at BIAD/TEE will present results of instrumental monitoring and post occupancy evaluation of the Birmingham Zero Carbon House. A combination of this work and the work on authoring a book entitled "Designing Low Carbon Buildings Using Dynamic Simulation Methods" to be published by Earthscan in 2012 will enable him to give insights into ways forward towards securing a low carbon future.

Our Chair is Keith Budden, a Strategic Partnership Manager at E.ON UK, Chair of Birmingham Science City's Low Carbon Working Group, and former Environmental Partnership Manager at Birmingham City Council.
The audience includes a diverse range of experts from academia and industry. By working together the participants will be able to better assess what the market holds for the future, gaining appreciation of the best practice, developing new ideas and exploring new relationships.
Business plans have been selected by our panel of legal, business and financial advisors and will be presented by:
Format:
People will gather for refreshments from 5:30pm.
A set of engaging short talks will begin at 6pm, followed by a panel discussion.
Food and drinks will be served until 9pm, with plenty of time for networking and discussion.
Private business plan sessions will be arranged in the afternoon.
Speaker interviews will be taped before the talks and uploaded to YouTube.
Quotes from participants:
"I made some great contacts, one of whom has been in touch asking me for a demonstration of the technology I work with!"
"a great forum to highlight Birmingham's entrepreneurial technology businesses and for those involved in that community to share experiences and ideas"
"thoroughly enjoyable and interesting"
Sponsorships are available and offer a variety of benefits.
Tickets
Low Carbon Meeting tickets are available at sciencecapital.eventbrite.com
Our events are open to all and include FREE admission for those presenting business plans to expert advisors.
Please sign up to our mailing list to receive information about future events.
Enquiries about sponsorships and their benefits are welcome.
The press, videos and presentations from previous events are available.
Sponsors include: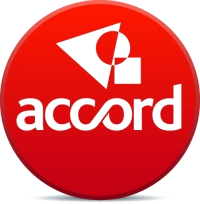 ---

---

---

---

---

---

---

---